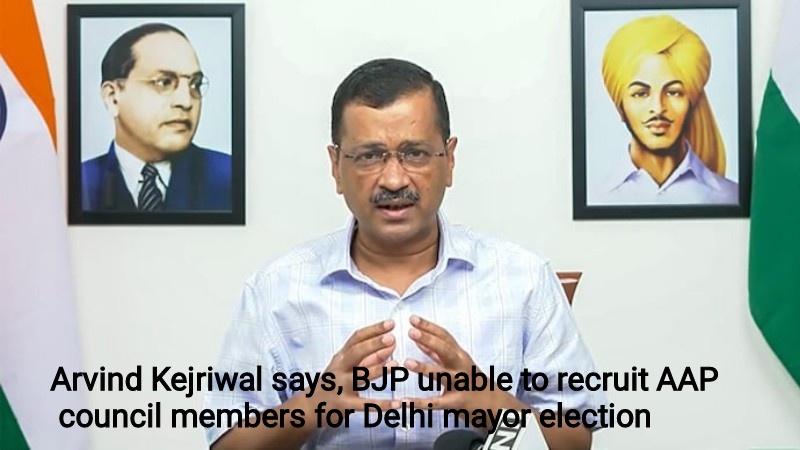 Arvind Kejriwal, the leader of the Aam Aadmi Party (AAP), and VK Saxena, the Delhi L-G, are engaged in a power struggle that has caused controversy to surround the upcoming mayoral elections in Delhi to persist despite being twice postponed. In a recent development, Kejriwal claimed that the BJP failed to recruit AAP council members.
Arvind Kejriwal, the chief minister of Delhi, attacked the BJP harshly and claimed that by stirring up trouble, the party was preventing the holding of the mayoral elections. 'We want to hold elections. Last time, we all saw the BJP members were deliberately making noise. Now they should accept that they have lost the election.'
The BJP was accused of stealing candidates by Arvind Kejriwal. 'They buy and sell. BJP could not buy and sell our corporators and now they are not allowing the house to run,' he said.
Manish Sisodia, the deputy chief minister of Delhi, has charged the BJP with conspiring to set the next date for the mayoral elections as February 6.
'People of Delhi were unhappy with BJP. The people of Delhi voted for AAP because they trusted Arvind Kejriwal. The people of Delhi BJP have defeated BJP after 15 years and now the BJP is conspiring to block the mayoral election. It is expected that the Bharatiya Janata Party will respect democracy and allow the poll to be held on February 6,' Sisodia told reporters from Aaj Tak / India Today.