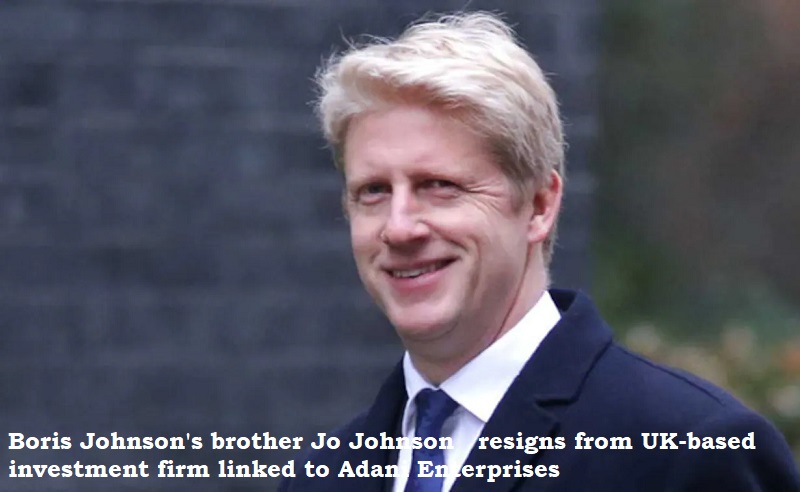 The non-executive directorship of a UK-based investment company connected to Indian billionaire Gautam Adani's 'Adani Enterprises' has been relinquished by Boris Johnson's brother Jo Johnson. In June of last year, Jo Johnson was chosen to serve as a director for the London-based Elara Capital Plc.
According to the Financial Times, the company describes itself as a capital markets business that raises money for Indian corporates.
Johnson asserted that the company's 'good standing' had been guaranteed to him, and he resigned because he lacked the necessary 'domain competence.'
'I joined the board of Elara Capital, an India-focused investment firm based in London, as an independent non-executive director last June in the hope of making a contribution to UK-India trade and investment ties, which I have long supported and co-written a book about,' Jo Johnson said in a statement after news of his resignation was announced by the newspaper.
'I have consistently received assurances from Elara Capital that it is compliant with its legal obligations and in good standing with regulatory bodies. At the same time, I now recognise that this is a role that requires greater domain expertise in specialised areas of financial regulation than I anticipated and, accordingly, I have resigned from the board,' said Johnson, also a member of the UK House of Lords.