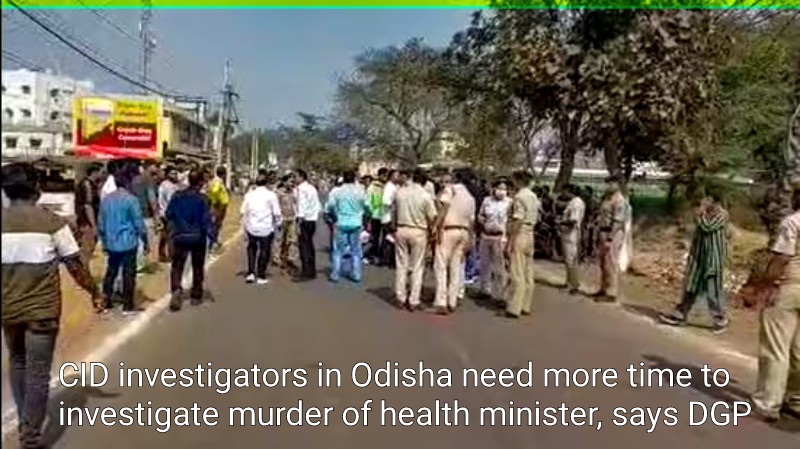 Sunil Bansal, the state's director general of police (DGP), asserted on Friday that the police could not solely rely on the accused's confessional statement in their efforts to solve the murder of Odisha health minister Naba Kishore Das and that they needed more time.
On January 29, in the Jharsuguda district, an assistant sub-inspector of police, Gopal Das, 53, is accused of shooting Naba Das dead. The reason for the shooting is unknown.
'It is tough to unravel the mystery in two or four days in such cases. Even though some facts have emerged, it will take some time. If we go by the accused's confession, we can file chargesheet against him right away. However, further investigation is going on to rule out any angle which we may not be seeing right now. We should not jump to any conclusion and focus only on evidence and not on figments of imagination or wild allegations. A principle of a good investigation is that all options are open. As per Supreme Court guidelines, mere confession is generally not sufficient for conviction,' said Bansal.
The Jharsuguda district CID team dug up the septic tank at the Jharsuguda airport police station to recover paper scraps that the accused ASI had flushed down the toilet after the murder in order to make the DGP's statement.
Before the shots were fired, the ASI allegedly wrote about the murder on a piece of paper out of fear that the minister's supporters or the police would shoot him.
The ASI tore up the paper and flushed it down the toilet after being found alive on Sunday afternoon and being taken to the airport police station.
Bansal claimed that it was challenging to determine the motive. 'To determine the motive, we have to take into account all circumstances during investigation. It is tough to unravel the mystery in two or four days in such cases. Even though some facts have emerged, it will take some time. In order to ensure transparency and rule out any kind of interference in the probe, all senior officials in the district have been transferred as a precaution,' he said.
According to Bansal, one of the top investigators who previously worked for the CBI is personally looking into the case, and an Orissa high court retired judge is supervising the entire probe.
'We have contacted Central Forensic Science Laboratory and I have personally discussed the matter with home ministry officials and they assured us to extend all possible help. A CSFL team will be visiting Odisha to carry out a scientific investigation,' said Bansal.
In regards to the suspect's mental state, Bansal declined to comment. 'I am not competent to answer whether he was suffering from bipolar disorder or not. An expert can answer as to what extent it contributed to the crime,' he said.