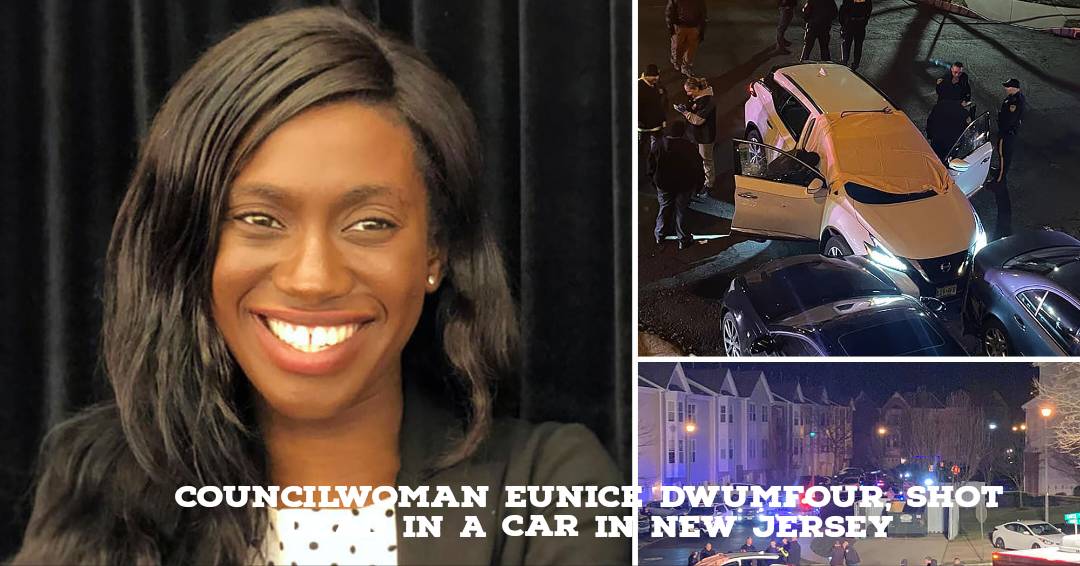 In the Sayreville, New Jersey, town, a 30-year-old councilwoman was found shot to death in her car on Wednesday.
Republican councilwoman Eunice Dwumfour was found by police on Wednesday night with several gunshot wounds and was declared dead at the scene, informed Middlesex County officials, as reported by CNN.
Dwumfour was shot while she was in her car close to her home. The car then accelerated down the road and struck several parked cars. An inquiry into a homicide is ongoing.
A man who claimed to be Dwumfour's neighbour said that, she was killed as she was walking home from work, reported HuffPost.
The entire community, according to Sayreville Mayor Victoria Kilpatrick, is 'shocked and heartbroken' by her passing.
'She was a woman of deep faith who worked hard to incorporate her strong Christian beliefs into her daily life as a person and a community leader,' the mayor said. 'Beyond her dedication to our community, I can share that she was a woman of deep faith,' he added.
The council's website states that the Sayreville Borough councilwoman was in office from 2022 to 2024.