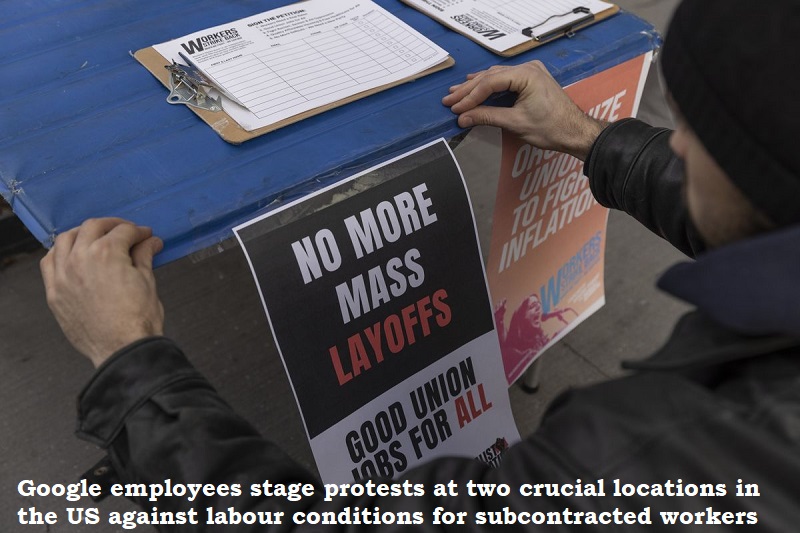 This week, Google employees protested against subcontracted workers' working conditions in two significant American cities. The marchers also urged the thousands of their coworkers who had just been let go by Alphabet Inc., the parent company of Google, to support them.
On Wednesday, one of the protests took place at the Google Mountain View headquarters. Another protest was held close to Google's headquarters in New York City.
A Google store on Ninth Avenue attracted roughly 50 employees to the demonstration in New York. According to a Bloomberg story, the demonstrations started shortly after parent company Alphabet Inc. released its fourth-quarter results, which included a $13.6 billion profit. The company's profits were seen by the protestors in direct opposition to the layoff exercise, with many finding such actions as 'woefully unnecessary'.
'Today, Google has debunked its own rationale for laying off 12,000 of our co-workers,' Alberta Devor, a software engineer was quoted as saying by Bloomberg. 'It is clear that the menial savings the company is pocketing from laying off workers is nothing in comparison to the billions spent on stock buybacks or the billions made in profit last quarter.'