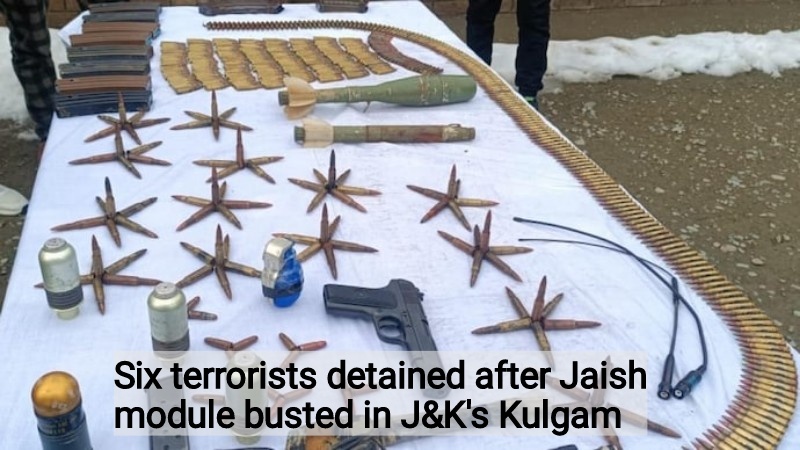 In Kulgam, Jammu and Kashmir, security forces busted a Jaish-e-Mohammed module on Friday and arrested six individuals. Along with a hand grenade, a gun, two mortal shells, and other incriminating items, a sizable cache of weapons and ammunition was also found.
The six accused terrorists were arrested after the Kulgam Police and Rashtriya Rifles conducted a search in Kulgam's Mirhama and DH Pora. They found eight M4 rifle magazines, 446 rounds of ammunition, a magazine for a pistol, and 18 rounds for the pistol.
Four UBGL shells, 30 AK rounds, one magazine for each of the INSAS and AK rifles, four walkie-talkie sets, and a wireless set are among the additional recoveries.
According to a police spokesperson speaking to news agency PTI, a preliminary investigation showed that the six people arrested were in contact with handlers on the other side of the border via a number of social media sites. They are accused of carrying out bomb attacks, intimidating citizens, and firing at members of minority communities and the Panchayati Raj Institution.