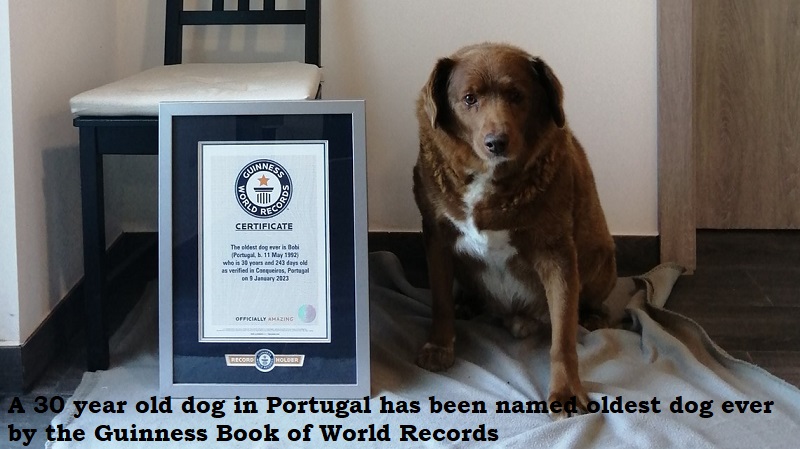 Any household with a dog enjoys having one. Most dogs live for 10-15 years. However, the Guinness Book of World Records has declared a dog from Portugal as the oldest dog ever at the ripe old age of 30. The record, which had stood for almost a century, was broken by the dog Bobbi.
Bobbi resides in the Portuguese town of Conqueiros with the Costa family. Bobbi turned 30 years old and 226 days old on February 1.
Bluey, an Australian dog that passed away at the age of 29 years and 5 months, held the previous record for the oldest canine still alive.
The database of the Portuguese government has verified Bobbi's age.
When Bobbi was born, Bobbi's owner, Leonel Costa, was eight years old. He told BBC that since the family at the time had too many animals, puppies born along with Bobbi had to be put down.
However, Bobbi escaped.
Leonel and his brothers then hid Bobbi from their parents. The pup was eventually discovered and the family decided to keep it.
Bobbi is doing well for his age, according to veterinarians. However, time has taken toll on him and he has a little difficulty walking and with his vision.