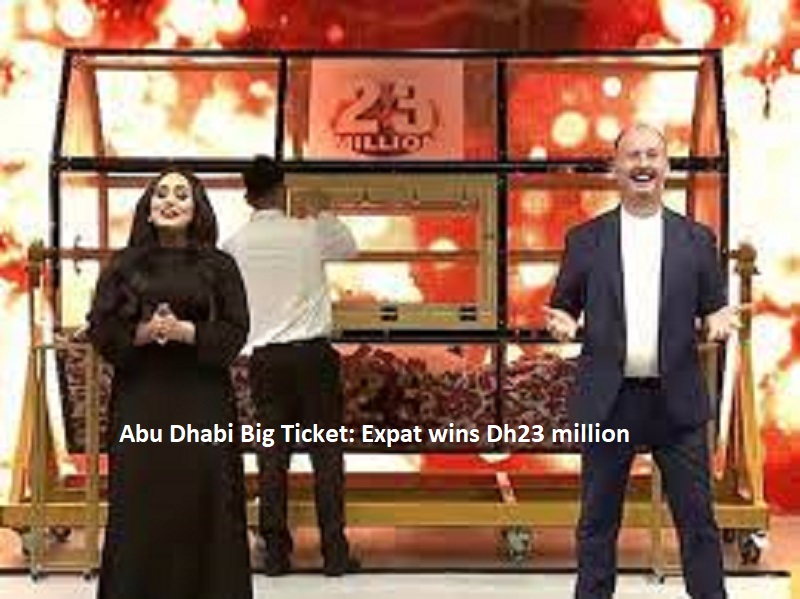 Abu Dhabi: Ranjit Kumar Pal, a Nepali expat based in Qatar, won Dh23 million in the Series 248 of Big Ticket raffle draw held in Abu Dhabi. Ranjit Kumar Pal won the fortune with his ticket number 232936, which was bought on January 16.
During the draw, the other cash and dream car prizes were won by Indian nationals. Vijesh Viswanathan (Dh1 million), Shibu Mathew (Dh100,000) and Ajith Ramachandrakaimal (Dh50,000) were the second, third and fourth prize winners, and Suman Muthaiah Nadar Ragavan bagged a brand-new Range Rover.
In the next draw on March 3, a lucky winner will win  Dh15 million. A second prize is of Dh1 million, third of Dh100,000 and fourth prize of Dh50,000.
Also Read: Indian Railways cancels 379 trains today: Full list
Big Ticket customers will also be automatically entered into the weekly electronic draw and stand a chance to be one of three winners to walk away with Dh100,000 every week. The ticket price for the 'Big Ticket Millionaire' is Dh500. Customers buying 2 tickets will get a third ticket absolutely free.
Ticket purchases can be made online through the Big Ticket website www.bigticket.ae or by visiting the in-store counters at Abu Dhabi International Airport and Al Ain Airport.