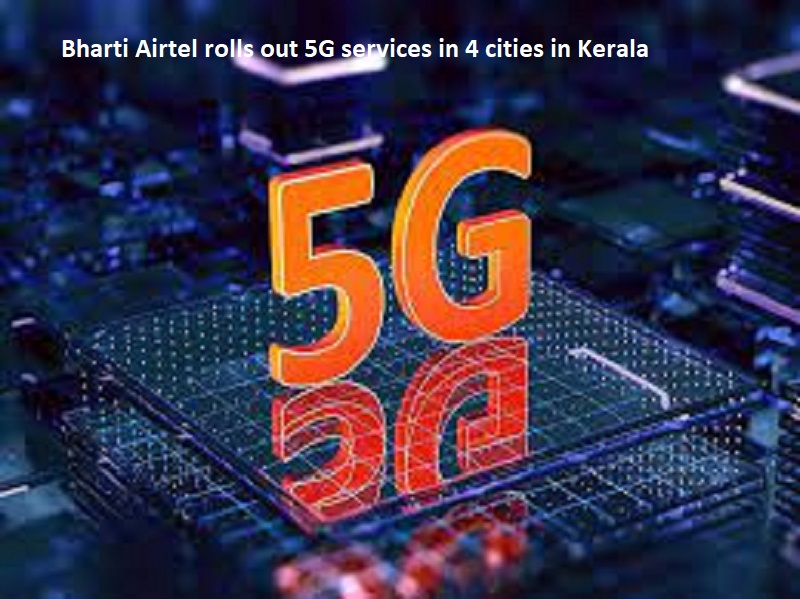 Mumbai: Leading telecom firm Bharti Airtel launched its 5G services in Kozhikode, Thiruvananthapuram and Thrissur in Kerala.  The firm had earlier launched its 5G services in Kochi.
Airtel said its customers with fifth-generation mobile system (5G)-enabled devices will enjoy high-speed Airtel 5G Plus network at no extra cost until the roll-out is more widespread.
Also Read: World Cancer Day 2023: All you need to know 
In Thiruvananthapuram, Airtel's 5G services will be available in Vazhuthakkad, Thampanoor, East fort, Palayam, Pattom, Kazhakoottam, Vattiyoorkavu, Pappanamcode, Kovalam, Vizhinjam and Valiyavila. In Kozhikode, Airtel customers in Nadakkave, Palayam, Kallayi, West Hill, Kuttichira, Eranhipaalam, Meenchanda, Thondayad, Malaparamaba, Elathur and Kunnamangalam have now access to 5G services. Airtel customers in  Ramavarmapuram, Thrissur Round, East Fort, Koorkenchery, Olarikara, Ollur, Mannuthy and Nadathara in Thrissur district have access to Airtel's 5G services.
5G is the fifth-generation mobile network capable of transmitting a large set of data at a very rapid speed. 5G has a very low latency which will enhance user experiences in various sectors. Low latency describes the efficiency to process a very high volume of data messages with a minimal delay.