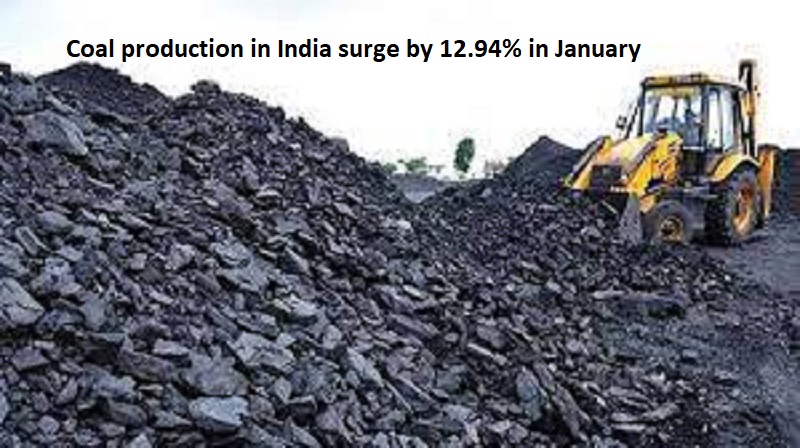 New Delhi: Data released by the Union Coal ministry revealed that  overall coal production in the country increased by 12.94% to 89.96 Million Tonnes in January this year. The overall coal production was at 79.65 Million Tonnes during the month of January last year.
During January this year, Coal India Ltd has registered a growth of 11.44%, whereas Singareni Collieries Company Limited registered a growth of 13.93%. The Ministry added that of the top 37 coal producing mines, 28 mines produced more than 100% and the output of three mines stood between 80 and 100% during last month.
Also Read: Core sector output surge to 3-month high 
Coal based power generation has achieved a growth of 17.79% in January this year and overall power generation is 18.33% higher than the power generated in January, 2022.