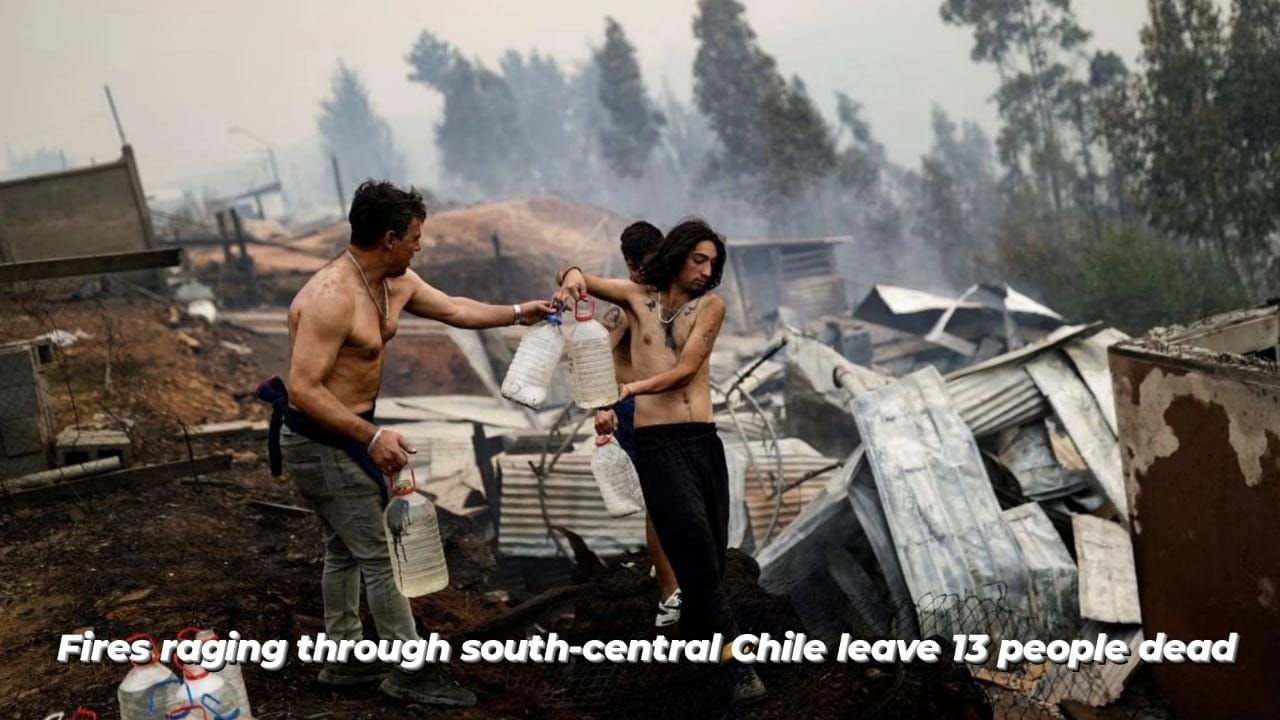 Authorities reported on Friday that dozens of raging wildfires in Chile have destroyed 14,000 hectares (35,000 acres) of land and claimed at least thirteen lives. This is happening as a summer heatwave sweeps across the country in the southern hemisphere.
Local authorities reported that eleven people, including a firefighter, had perished in the town of Santa Juana in Biobio, which is located about 310 miles (500 km) south of the capital Santiago.
A crash involving an emergency support helicopter in La Araucania's southern region, which claimed the lives of the pilot and a mechanic, was also reported by the minister of agriculture.
The farming and forest areas of Biobio and the neighbouring Nuble have been declared states of catastrophe, necessitating the deployment of troops and additional resources.
According to Interior Minister Carolina Toha, hundreds of homes have been damaged and 39 fires are currently burning throughout the nation.
Toha warned journalists that the circumstances in the ensuing days would be hazardous.
She claimed that ground support was being provided for the firefight by a fleet of 63 planes, with assistance from Brazil and Argentina anticipated.