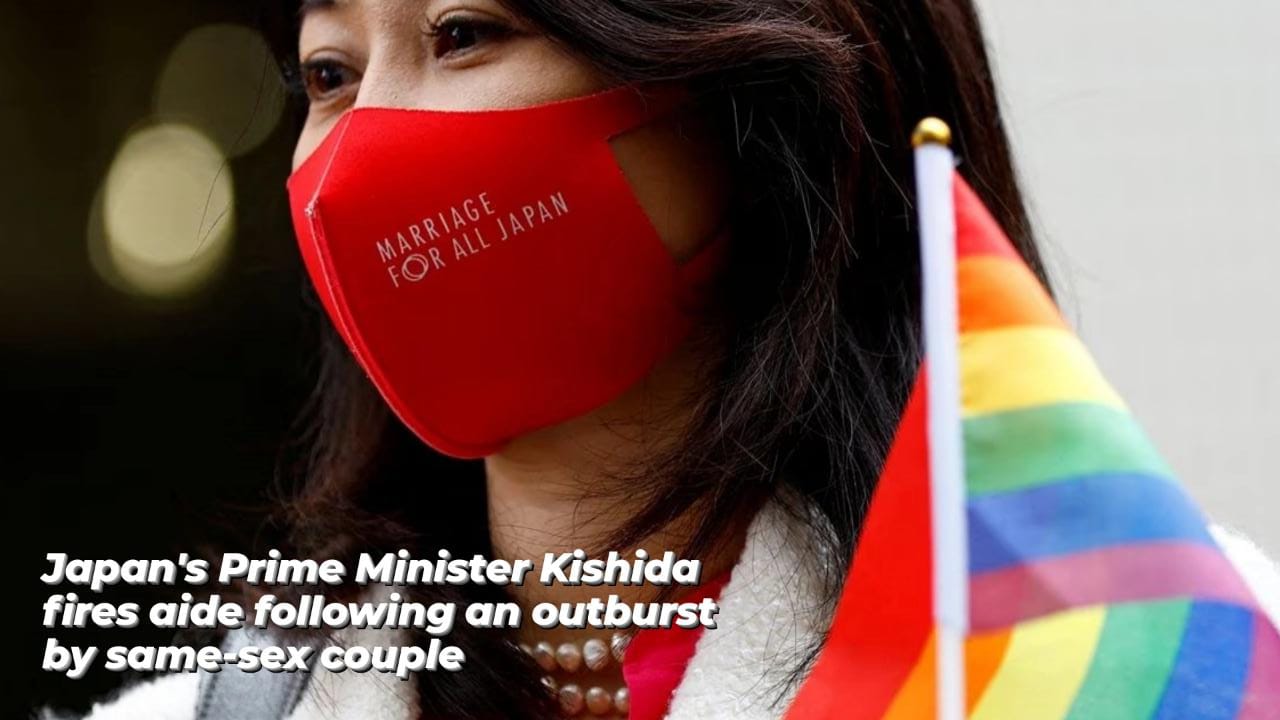 Japanese Prime Minister Fumio Kishida fired an aide on Saturday who said he wouldn't want to live next to lesbian, gay, bisexual, or transgender couples and warned that if same-sex marriage was legalised, people would flee the country.
Masayoshi Arai, an economy and trade official who joined Kishida's staff as a secretary in October, said in remarks reported by local media that he did not even want to look at same-sex couples.
'His comments are outrageous and completely incompatible with the administration's policies,' Kishida said in remarks broadcast by NHK, Japan's public broadcaster.
Later that day, the Japanese leader told reporters that he had fired Arai, who had earlier apologised for 'misleading' remarks made on Friday.
Arai's remarks came after Kishida stated in parliament that same-sex marriage should be carefully considered due to the potential impact on family structure.