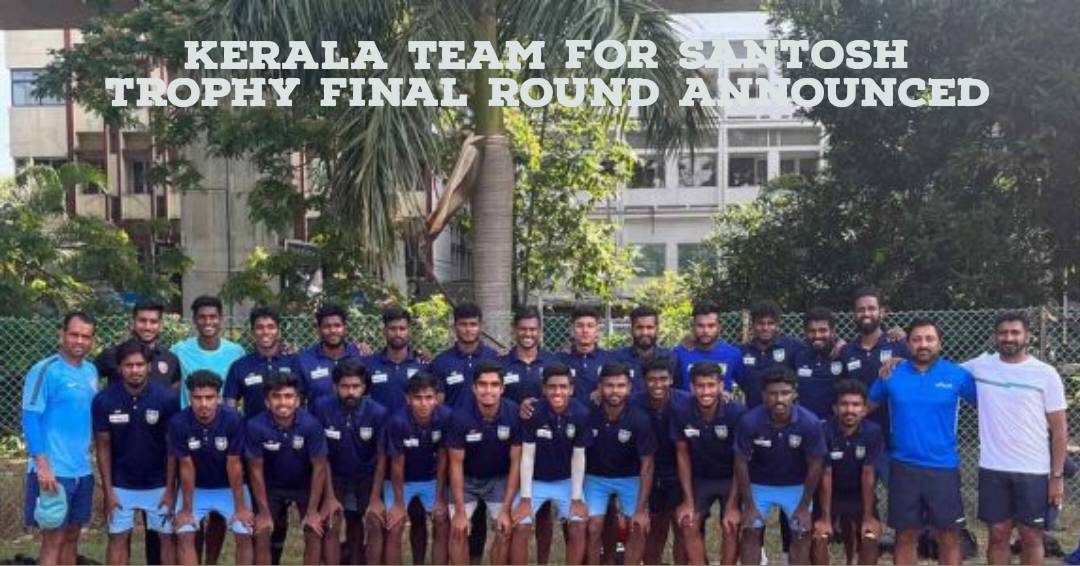 The state team for the Santosh Trophy National Football Championship's championship game was unveiled by the Kerala Football Association on Saturday.
The 22-person squad will be led by goalkeeper Midhun V.
Sanju G, a defender, and Arjun V, a midfielder, have taken the place of Jeritto J and Ajeesh P from the group that competed in the qualifiers.
The defending champions Kerala won all five of their matches to take first place in the qualifications held in Kozhikode last month.
In the final round, Kerala will be in Group A with Goa, Karnataka, hosts Odisha, Maharashtra, and Punjab.
Delhi, Meghalaya, Railways, Services, West Bengal, and Manipur make up Group B.
Each group's top two finishers will move on to the semifinals.
There will be a knockout round in Saudi Arabia.
Kerala squad: Goalkeepers: Midhun V (Kannur), Ajmal P A (Malappuram), Alkesh Raj TV (Thrissur)
Defenders: Manoj M (Thiruvananthapuram), Shinu R (Thiruvananthapuram), Ameen K (Malappuram), Beljin Bolster (Thiruvananthapuram), Mohammed Saleem U (Malappuram), Sachu Siby (Idukki), Akhil J Chandran (Ernakulam), Sanju G (Ernakulam).
Midfielders: Hrishidaath (Thrissur), Rashid M (Kasaragod), Gifty C Gracious (Wayanad), Nijo Gilbert (Thiruvananthapuram), Rizwan Ali (Kasaragod), Visakh Mohanan (Ernakulam), Abdul Raheem K K (Malappuram), Arjun V (Wayanad).
Forwards: Viknesh M (Thiruvananthapuram), Naresh B (Ernakulam), John Paul J (Thiruvananthapuram).
Head coach: Ramesh P B (Kollam)
Assistant coach: Bineesh Kiran (Kannur)
Goalkeeping coach: Hameed K K (Thrissur)
Manager: Muhammed Rafeeque (Kasaragod)
Kerala's fixtures: versus Goa, February 10; versus Karnataka, February 12; versus Maharashtra, February 14; versus Odisha, February 17; versus Punjab, February 19.