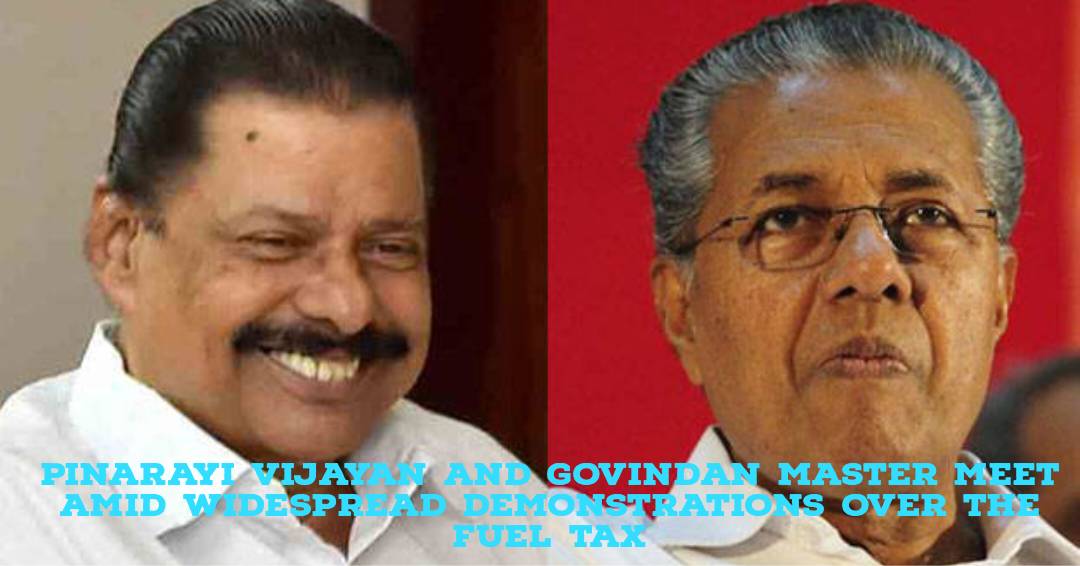 Chief Minister Pinarayi Vijayan and CPM State Secretary MV Govindan met at the guest house nearby to address the problem in the midst of the escalating demonstrations over the cess on gasoline and diesel.
Given the growing public outcry against the price increase, the party is likely to state its position clearly.
According to the Secretary, a choice can be made following pertinent deliberations on the subject.
The imposition of an additional cess has drawn opposition from numerous CPM leaders. According to Manorama News, some leaders have even requested that the finance minister cap the cess at Rs 1.
However, CPI State Secretary Kanam Rajendran avoided controversy and stated that the party would clarify its position following negotiations within the LDF.
'No opinion is offered by us. We'll express our views in the assembly' said he.
The Left government's budget proposal to impose a cess on gasoline, diesel, and alcohol sparked protests by the opposition parties in various districts of Kerala.
On Saturday morning as the Chief Minister's motorcade departed the guest house, members of the Youth Congress hoisted black flags in his direction. In light of the agitation, the police have tightened security at the locations the CM will visit.
On February 4, the Opposition Congress will observe 'Black Day' in protest of the State government's allegedly populist policies.
The leader of the opposition, V. D. Satheesan, said that the left-wing administration was hiding the state's dire financial situation and had increased taxes on the populace.
'The State government's dire financial situation is concealed by the budget, and the recommendations amount to robbing the populace. More people will turn to drugs as a result of the decision to tax alcohol. The budget was provided without conducting sufficient research,' explained Satheesan.