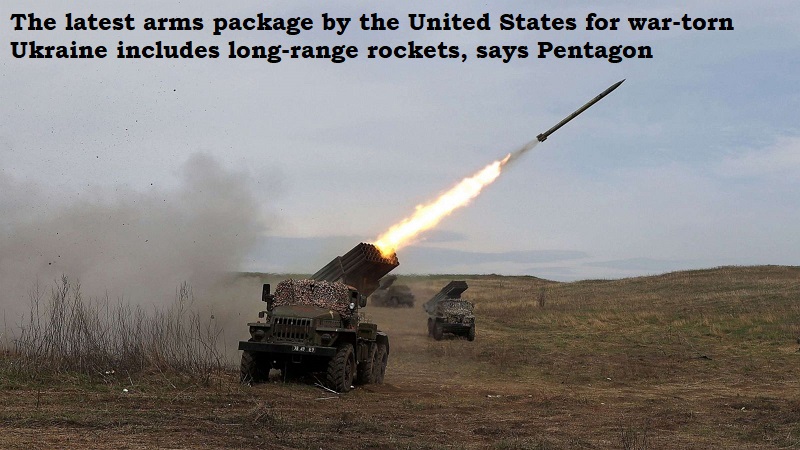 Long-range rockets are part of the most recent American arms shipment to the conflict-torn Ukraine, the Pentagon announced on Friday (February 3). The attack range of Kiev against Russian aggression could nearly double thanks to the new rocket-propelled precision bomb. France and Italy will also supply missile systems to Ukraine in addition to the US.
The ground-launched small-diameter bombs are part of the new package, according to Pentagon spokesman Pat Ryder (GLSDB). This weapon has a range of up to 150 kilometres. It will enable Ukrainian troops to strike far within Russian territory and put Moscow's positions and storage facilities under danger.
'This gives them a longer range capability … that will enable them to conduct operations in defense of their country and to take back their sovereign territory,' Ryder said.
Meanwhile, the French defence ministry said that France and Italy have agreed to deliver mobile surface-to-air missile systems to Ukraine. The systems, called MAMBA or SAMP, contain a vehicle-mounted, medium-range battery of missiles designed to offer protection from airborne threats such as missiles and aircraft.