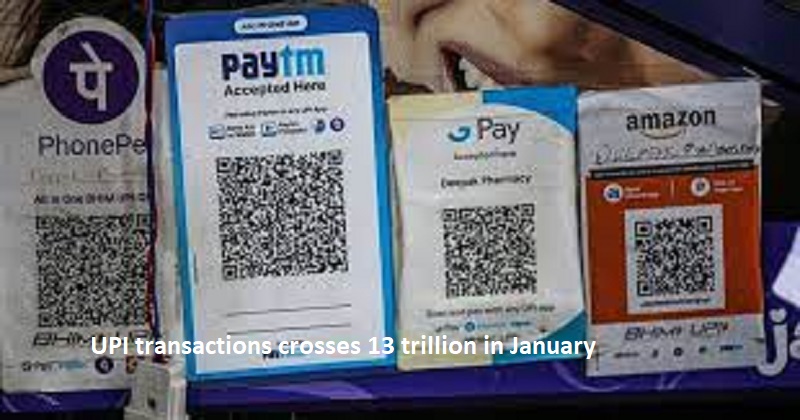 New Delhi: The Unified Payments Interface (UPI) transaction crossed 8.03 billion in January. Data released by the National Payments Corporation of India (NPCI) revealed this. As per the data,   the value of transactions hit nearly Rs 13 trillion in January. The volume of transactions was 7.8 billion, and the value was Rs 12.8 trillion in December.
Also Read: Abu Dhabi Big Ticket: Expat wins Dh23 million 
PhonePe, Google Pay, and Paytm Payments Bank App respectively are the top 3 UPI apps in terms of volume and value. The top 5 remitter Banks were State Bank of India, HDFC Bank, Bank of Baroda, Union Bank, and ICICI Bank, whereas the top 5 beneficiary banks were Paytm Payments Bank, YES Bank, State Bank of India, Axis Bank, and ICICI Bank.