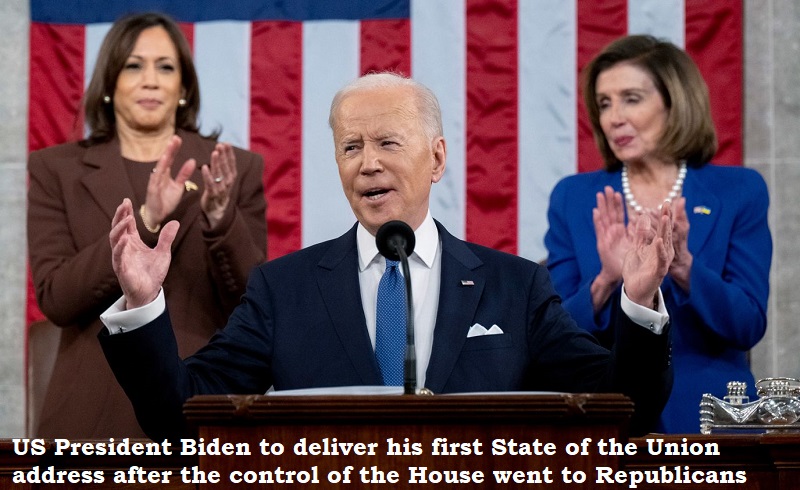 Following the Republican takeover of the House of Representatives, US President Joe Biden will make his first State of the Union address. The speech will signify the unofficial start of the 2024 election cycle.
Biden will give the second State of the Union address on February 7, 2023 (Tuesday), at about 9 p.m. Eastern time (0200 GMT Wednesday). All significant US broadcast television networks will stream the address live.
The speech will probably draw Biden's largest television audience of the year. Around 38.2 million people in the country watched the speech on televisions last year, according to data source Nielsen.
Biden is likely to use the address as an unofficial beginning of the 2024 presidential campaign season and will list down the policy priorities that Congress may or may not support.
Biden will deliver the address during the joint session of Congress. All members of the Republican-controlled House and Democratic-controlled Senate are invited to the State of the Union address.
It will also be attended by the members of Biden's Cabinet, the armed forces and the Supreme Court.