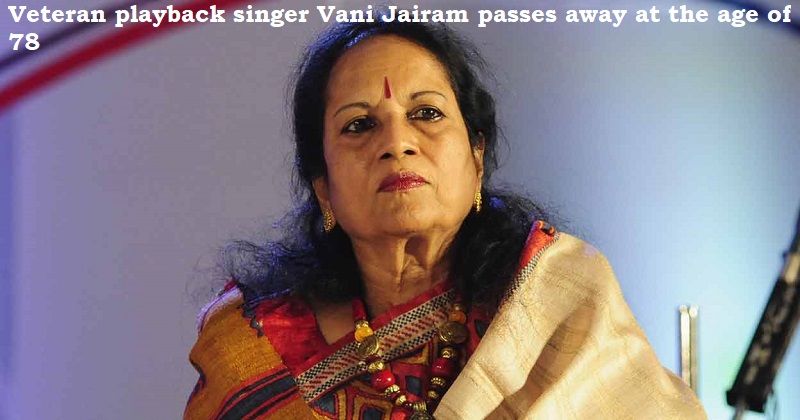 Vani Jairam, a seasoned playback singer, has passed away. She was 78. The vocalist who had won a National Award was found dead on February 4 at her Chennai home. The exact cause of her death is still unknown.
On January 25, the Indian government presented Vani with the Padma Bhushan, the third-highest civilian honour in the nation.
Three National Film Awards have been given to Vani for best female playback singer. Vani Jairam has performed nearly 10,000 songs in several languages throughout the course of a career spanning more than 50 years.
Vani, a classical musician, was born in Vellore, Tamil Nadu, on November 30, 1945. When she was 8 years old, she had her first public performance at the All India Radio in Madras. However, she started her career in the early 70s and recorded her first Telugu song for the film 'Abhimanavanthulu' (1973).
In her glorious career, she has sung songs in over one thousand Indian movies in various languages, including Hindi, Tamil, Telugu, and Kannada, among others.