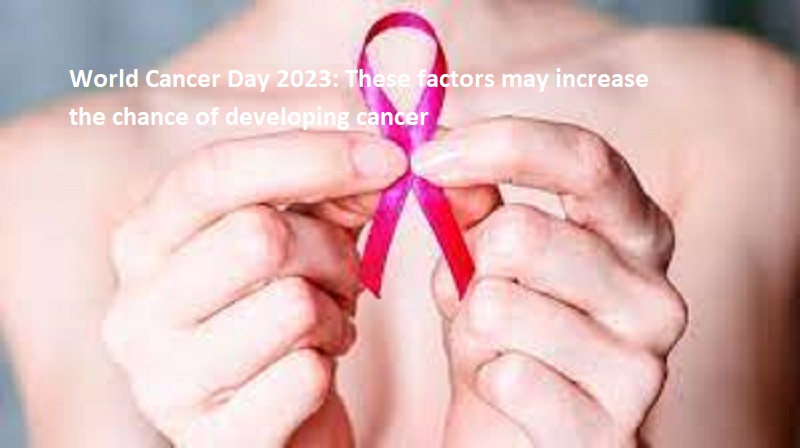 New Delhi: World Cancer Day is observed on the 4th of February each year. It is observed to create global awareness about cancer, its causes, symptoms, and preventive measures.
As per medical experts, anything that raises a person's risk of developing cancer is considered a cancer risk factor.
Here are cancer risk factors to look out for:
1. Smoking: It is one of the main cause of cancer and several other chronic diseases. Smoking has negative effects on the lungs in addition to raising the risk of numerous malignancies. Your risk of developing cancer is reduced if you immediately stop smoking.
2. Lack of exercise: Exercising for at least 30 minutes each day, five days a week will reduce your chance of developing cancer. Research has shown that even a little activity, like working in the garden a few days a week, can lower your risk of developing lung cancer and other cancers.
3. Obesity: One of the main causes of cancer is obesity. Breast cancer, rectal and intestinal cancer, endometrial cancer, esophageal cancer, pancreatic cancer, and kidney cancer are just a few of the cancers it increases the risk of.
Also Read: Bharti Airtel rolls out 5G services in 4 cities in Kerala 
4. Poor diet: A healthy diet including plants, such as vegetables, whole fruit, whole grains, and protein from peas and beans are good to reduce the chance of getting cancer. Red meat, processed meats, beverages with added sugar, and refined carbohydrates should all be consumed in moderation.
5. Excess sun exposure: An excessive amount of sun exposure may result in skin cancer. Avoid sitting in the midday sun, use an umbrella, wear sunscreen-compatible clothing, and don't forget your sunglasses for eye protection.
6. Excess drinking: Alcohol is an irritant that can harm cells and encourage the colon's production of substances that cause cancer.