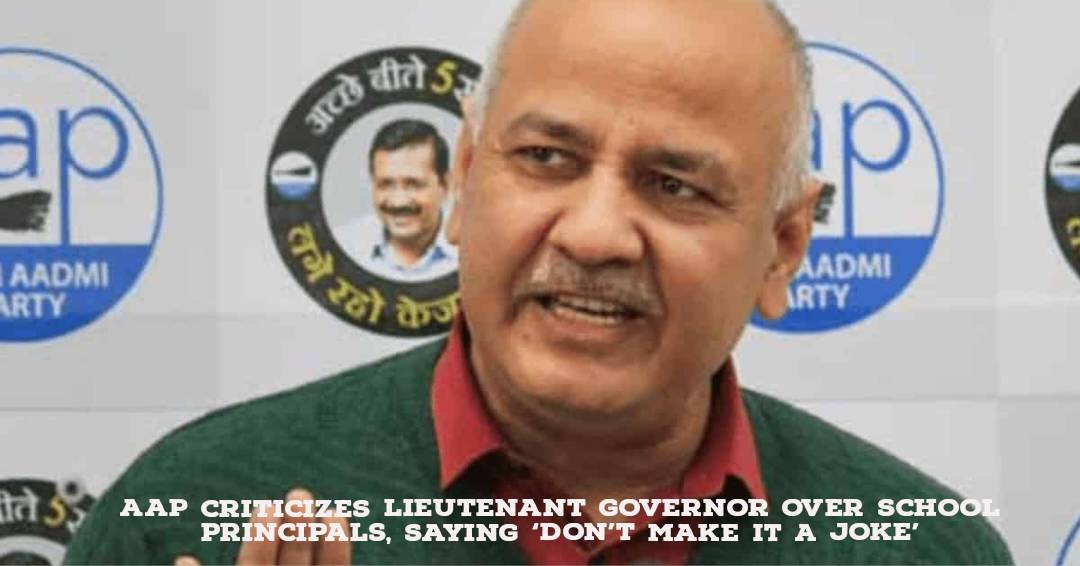 On Sunday, Manish Sisodia, the deputy chief minister, charged Delhi Lieutenant Governor V K Saxena with refusing to appoint 244 principals on the basis of 'flimsy grounds.'
126 principal and deputy education officer positions at city government schools that had lapsed due to being 'unoccupied' for more than two years were approved by Saxena the day prior.
'Their dominance over the services division is unconstitutional. There are now 370 open positions, 126 of which LG Sir has approved. He has requested us to conduct research on the remainder. I have a question for LG Sahab: Vice-principals are essential to the operation of these schools. How can we carry out a feasibility study for a principal?' During a press conference, he asked questions.
He encouraged Saxena not to halt the appointments for the remaining seats on 'flimsy grounds,' but he said that he will also be writing to Saxena about the issue.
'This is awful and insensitive. Please, LG sahab, don't make it a joke. These positions would have been filled a long time ago if the Delhi administration had been in charge of the Services department. You can order a research to determine whether the LG is necessary if one is required,' added him.
Officials from Raj Niwas claimed on Saturday that the AAP government's 'apathy and inaction' was primarily blame for the principals' jobs becoming vacant.