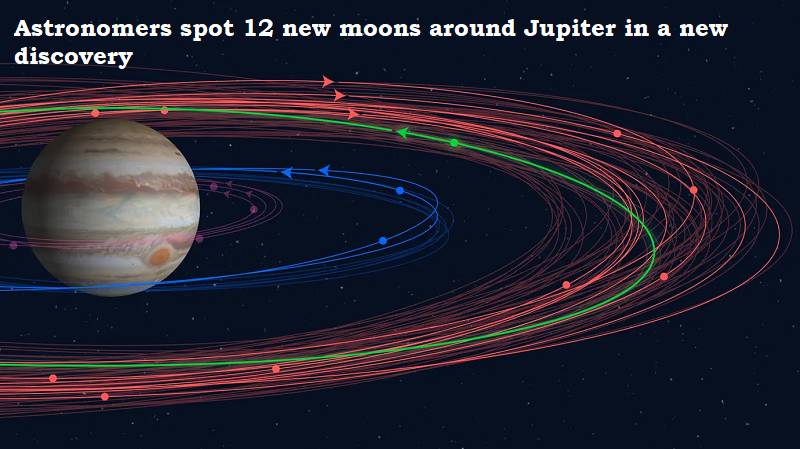 Astronomers have found 12 new moons around Jupiter, bringing the total number of its satellites to 92, a record number in our solar system. This makes Jupiter the planet with the most moons, surpassing Saturn which previously held the record with 83 moons.
The moons were discovered using telescopes in Hawaii and Chile between 2021 and 2022, with their orbits confirmed through further observations. The newly found moons range in size from 1 kilometer to 3 kilometers.
Scott Sheppard, part of the team and from the Carnegie Institution, hopes to image one of these outer moons in the near future to learn more about their origins. The European Space Agency is planning to send a spacecraft to Jupiter in April to study the planet and some of its largest icy moons.
NASA will launch the Europa Clipper next year to explore one of Jupiter's moons believed to have an ocean under its frozen surface.
Sheppard, who had a few years ago discovered several moons around Saturn, and had participated in discoveries of Jupiter's 70 moons so far, hopes to keep adding to the lunar tally of the two gas giants.