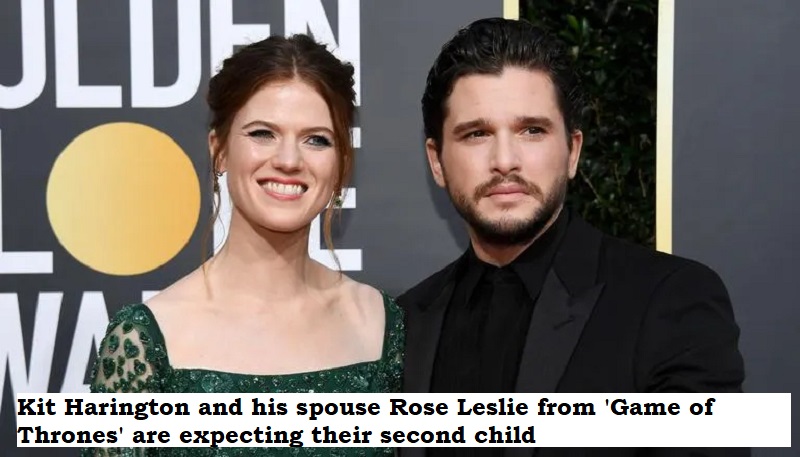 Kit Harington and Rose Leslie are excited to announce that their family will be growing as they expect their second child. Harington made the announcement on a recent episode of 'The Tonight Show with Jimmy Fallon,' while discussing his first son and admitting to feeling a bit apprehensive about the change.
According to Harington, his first son is in for a big surprise as he is about to become a big brother. Harington and Leslie first met while acting in the hit fantasy series 'Game of Thrones.' Although their characters, Jon Snow and Ygritte, may not have had a happy ending on the show, the couple's real-life relationship has been a dream come true.
They got married in Scotland in 2018 after being in an on-and-off relationship since 2012 and welcomed their first child, a son, in 2021.
When asked about how his first child will react to the arrival of a sibling, Harington mentioned that he doesn't believe his son has fully grasped the concept yet. He also commented on the difference between the excitement of having a first child and the reality check that comes with having a second, saying that the honeymoon phase is shorter the second time around and one becomes practical quickly.