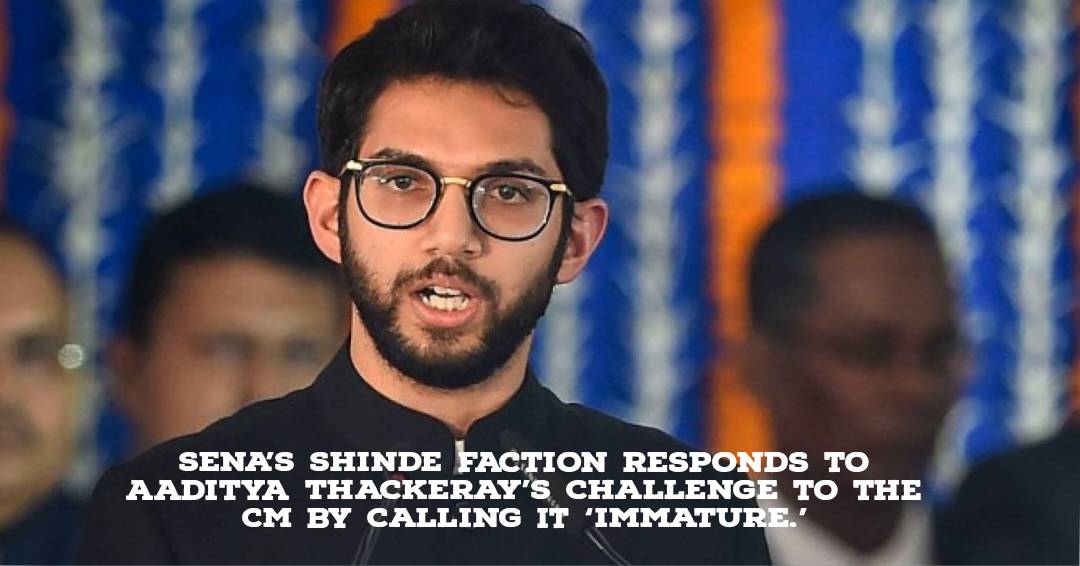 Aaditya Thackeray, the leader of the Shiv Sena (UBT), has challenged Eknath Shinde, the chief minister of Maharashtra, to run against him in the Worli constituency. Minister from Maharashtra Deepak Kesarkar responded by branding Aaditya Thackeray 'immature' for making such claims.
Several other Sena MLAs and MPs who had dissented in June were also questioned by Aaditya Thackeray.
'I've dared this unconstitutional chief minister (Eknath Shinde) to run against me in the assembly elections.' Shiv Sena leader Aaditya Thackeray declared, 'I will resign from my seat and he should resign from his seat. Let him run against me from Worli.'
Mangesh Kudalkar, a Shiv Sena MLA from Balasahebanchi, said after Aaditya Thackeray challenged the Maharashtra CM, 'I want to inform Aaditya Thackeray that issuing challenges is not appropriate. The Shinde government is making progress. I ask him to collaborate with us. I'll retire in Kurla, and he must do the same and demonstrate by defeating me in elections.'
Aaditya Thackeray's remarks were denounced by Maharashtra minister Deepak Kesarkar, who labelled him 'immature.'
'Aaditya Thackeray is acting immaturely by making such claims. Two people who worked hard for him were made MLCs to ensure that he won the Worli district. We can also advise him to leave Worli and run from Thane, but we won't do that because it goes against our tradition,' Deepak Kesarkar was cited by ANI as saying.