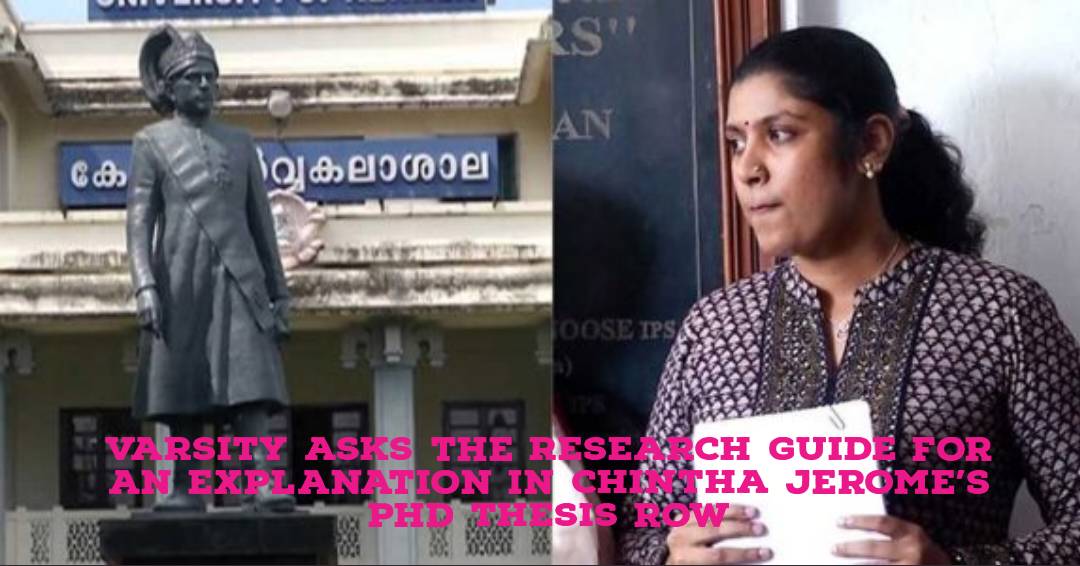 Dr. P. P. Ajayakumar has been questioned by Kerala University on the PhD thesis submitted by Chintha Jerome, the chair of the Youth Commission. He was her mentor for her research.
When the vice-chancellor returns on Wednesday, a decision will be made regarding the formation of an expert committee to review the thesis.
The Governor has requested a report from the VC after receiving concerns about Chintha's PhD thesis. In the VC's absence, the Registrar began collecting the preliminary statistics.
A portion of the research work was allegedly plagiarised from certain internet sites, according to allegations. When deciding whether to appoint an expert committee to review the thesis, the Vice-Chancellor may also take the Registrar's advice into consideration.
The statute as it stands makes no provision for correcting the mistake and submitting the thesis to the institution again. The law forbids the awarding of degrees to be withdrawn.