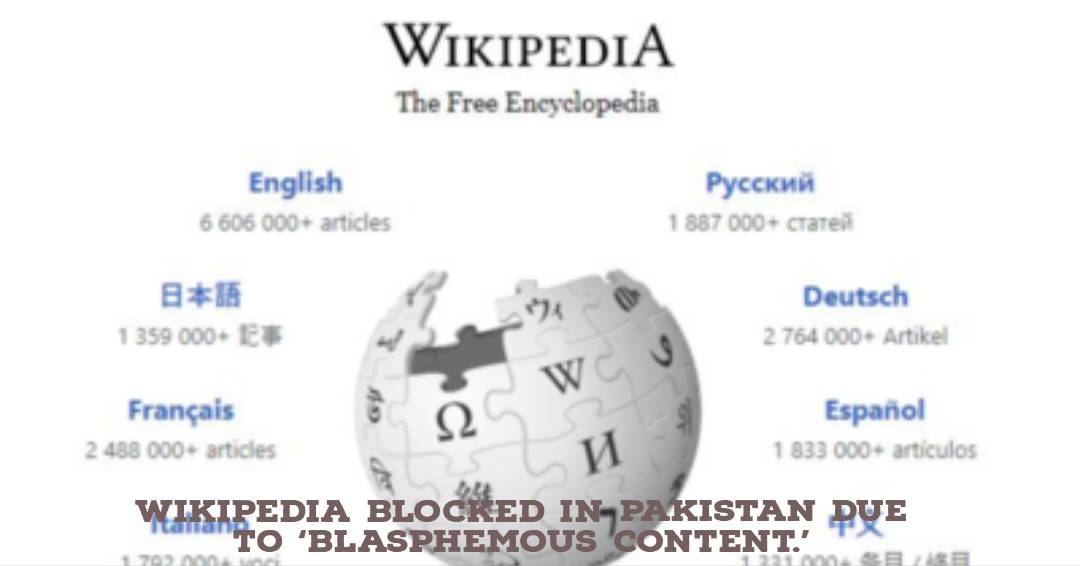 According to a media report on Saturday, Pakistan has blocked Wikipedia because the website refused to take down inflammatory or blasphemous content.
The Pakistan Telecom Authority (PTA) threatened to shut Wikipedia if the 'blasphemous' content was not removed days before it was blacklisted and its services were downgraded for 48 hours, reported The News daily.
The official said 'yes' when asked about the blocking of Wikipedia when a PTA spokeswoman was reached late on Friday night, according to the report.
The PTA slowed down and disrupted access to the encyclopaedia website for 48 hours on the high court's directive because it included offensive material.
A chance for a hearing was also offered, but neither the platform obliged by taking down the offensive material nor did it show up in front of the authority.
Wikipedia's services were reduced for 48 hours with the instruction to ban or remove the reported items due to the platform's willful disregard for the PTA's directives.
If the alleged illegal content is blocked or removed, the restoration of Wikipedia's services will be reevaluated, the spokesman stated.
The popular social media sites Facebook and YouTube have already been restricted due to blasphemous content.