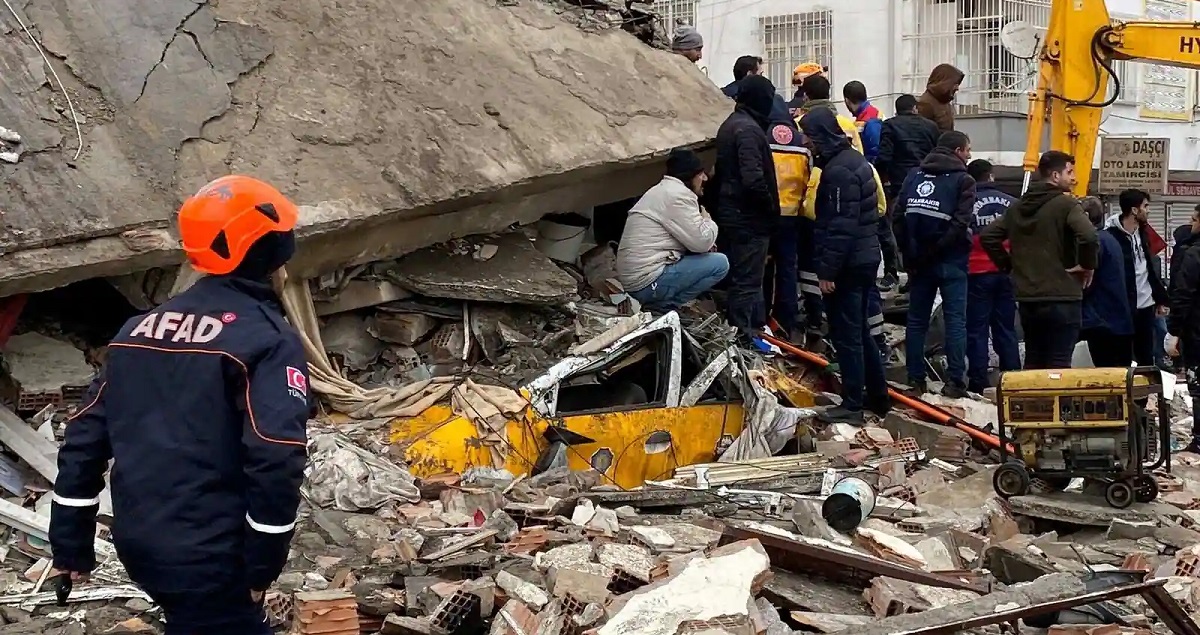 Ankara: As condolences poured in from world leaders after a deadly earthquake shook Turkey and Syria on Monday, claiming more than 500 lives, a level 4 alert was declared in Turkey as the country issued a fervent appeal to the international community to rush aid. The 'level 4' alarm includes an international call for assistance.
Turkey's Disaster and Emergency Management Agency (AFAD) called upon the international community to mobilise urgent relief and assistance after the earthquake of magnitude 7.8 left a trail of death and desvatation in its wake. AFAD said in a statement that it needed international help 'in the field of urban search and rescue', CNN reported.
Meanwhile, Prime Minister Narendra Modi led the world leaders to condole the loss of lives caused by the massive temblor in Turkey and Syria on Monday. 'Anguished by the loss of lives and damage of property due to the Earthquake in Turkey. Condolences to the bereaved families. May the injured recover soon. India stands in solidarity with the people of Turkey and is ready to offer all possible assistance to cope with this tragedy', PM Modi tweeted.
Nepal Prime Minister Prushpa Kamal Dahal aka Prachanda condoled the deaths caused by the massive temblor in Turkey and Syria on Monday. 'I am deeply saddened by the death of dozens of civilians in the devastating earthquake in Turkey. On behalf of the Government of Nepal and the people of Nepal, I express my deepest condolences to all the bereaved people while paying emotional tributes to the deceased', the Nepal PM tweeted. The US National Security Advisor also took to Twitter to assure Turkey of timely assistance.
He tweeted, 'The US is profoundly concerned by today's destructive earthquake in Turkiye & Syria. I have been in touch with Turkish officials to relay that we stand ready to provide any & all needed assistance. We will continue to closely monitor the situation in coordination with Turkiye'. Ukrainian President Volodymyr Zelensky also took to Twitter to extend his condolences to the kin of the earthquake victims. 'We stand with the people of Turkey at this difficult time. We are ready to provide the necessary assistance to overcome the consequences of the disaster', Zelensky tweeted.
Pakistan's Prime Minister Shehbaz Sharif also tweeted his condolences to the people of Turkey and Syria in a series of tweets, according to CNN. Israel President Isaac Herzog also condoled the loss of lives in Turkey and Syria on Twitter. 'The State of Israel always stands ready to assist in every way possible. Our hearts are with the grieving families and the Turkish people at this painful moment', Herzog posted. Israel's Defense Minister Yoav Galant said the country was prepared to provide emergency aid to Turkey after it was jolted by one of the most powerful earthquakes in over a decade. The 7.8 temblor and its aftershocks also severely damaged Gaziantep Castle in Turkey, which ranks among the UNESCO World Heritage sites.