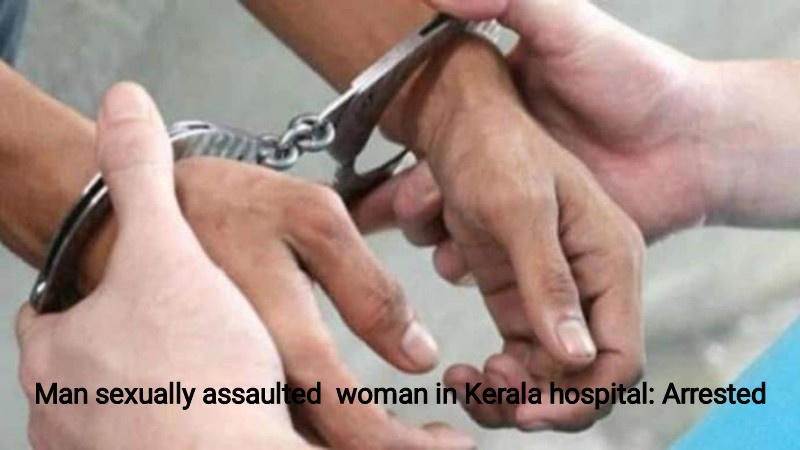 At the Thrissur Medical College Hospital in Kerala, a man was arrested on accusation of sexually assaulting a woman who was receiving medical treatment there.
The incident came to light after the woman complained to the medical college staff, and Kerala's health minister subsequently ordered an investigation.
The woman, a Kaipamangalam native, was reportedly taken to the Kodungallur Taluk Hospital last Friday after ingesting poison, according to the police. She was later transferred to the Thrissur Medical College Hospital for better care.
The woman was being transported by ambulance to Thrissur Medical College Hospital when the accused, identified as Dayalal, an electrician at Kodungallur Taluk Hospital, also stepped aboard.
Dayalal allegedly stayed with the patient by posing as her close relative and refused to board the ambulance that had driven her to Thrissur.
Dayalal's alleged sexual assault victim came forward to the medical college staff, who then reported the incident to the police. The Kodungallur arrested Dayalal, who was then handed over to the Medical College police.
The health minister, who requested an investigation into the matter, asked for a preliminary report to be written in the interim. The medical college did not act negligently, according to the report.
According to the report, the woman was transported to the medical college by an ambulance with no female staff present, but she was treated there by female staff.
Based on the introduction he provided to himself when the woman was admitted to the medical college, Dayalal's name was entered as a close relative of the woman in the hospital's case sheet.
Police are currently looking into how Dayalal managed to ride in the ambulance with the woman from Kodungallur Taluk Hospital.