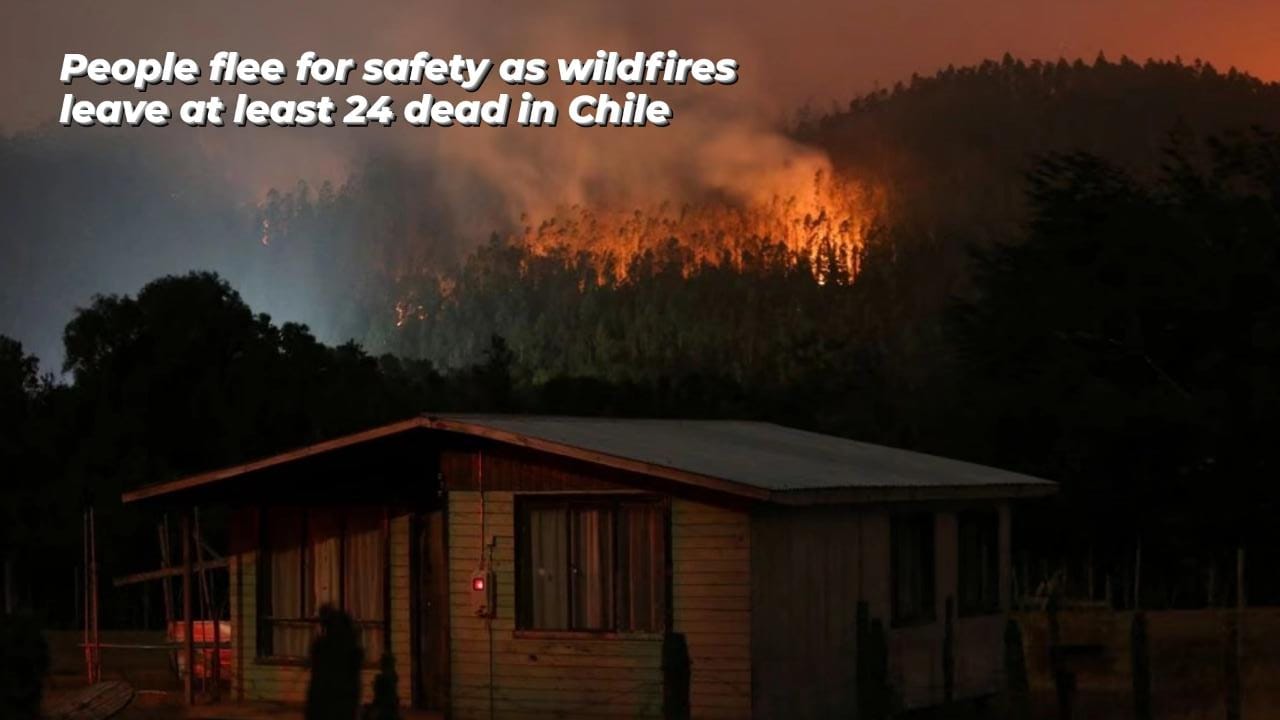 As the death toll rose to at least 24 and the number of injured increased to nearly 1,000, firefighters in Chile fought dozens of raging wildfires on Sunday in an effort to bring one of the nation's worst natural disasters in years under control.
As the most intense wildfires torched forests and farmland in three regions near the middle of the South American country's long Pacific coastline, aid from abroad started to arrive on Sunday from a few nations that have pledged resources, including planes and skilled firefighting teams.
In an effort to expedite relief, President Gabriel Boric declared states of emergency for the mostly rural southern regions of Biobio, Nuble, and Araucania.
Speaking on Sunday from the Araucanian city of Puren, Boric emphasised that his government would provide all necessary resources while also trying to rally people against the deadly wildfires.
I've seen our people's tenacity, and it's precisely that spirit that needs to lead us through this trying time, he said. 'When we put it all together, we'll win this.'