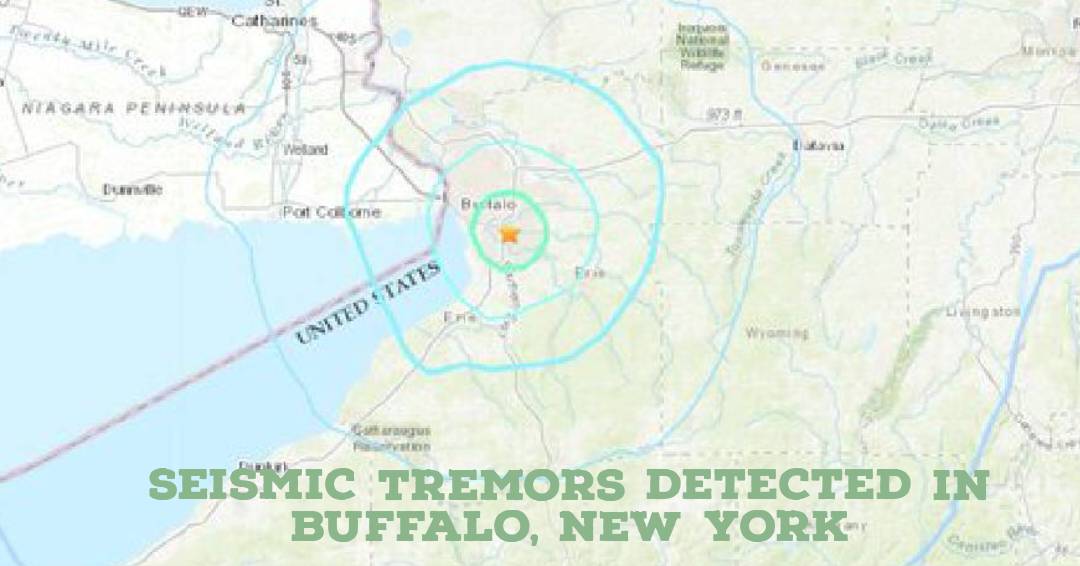 On Monday, an earthquake shook Buffalo, New York. The earthquakes started at around 6:15 am (EST). According to US officials, the earthquake's magnitude was 3.8.
The United States Geological Survey (USGS) department verified the jolt. The report says, the earthquake's epicentre was in West Seneca, and the depth of the vibrations was 3 kilometres.
The USGS posted on Twitter, saying, 'Greetings, Buffalo! More information about the M3.8 earthquake that occurred this morning at a distance of 2 kilometres east of West Seneca, New York'
It's important to remember that these tremors occurred immediately after two significant earthquakes that struck Turkey earlier in the day. Early on Monday, an earthquake with a 7.8 magnitude shook southeast Turkey and northern Syria, killing over 1,400 people and wounding thousands more. A few hours later, the Elbistan district in Turkey's Kahramanmaras region saw another jolt with a magnitude of 7.6.