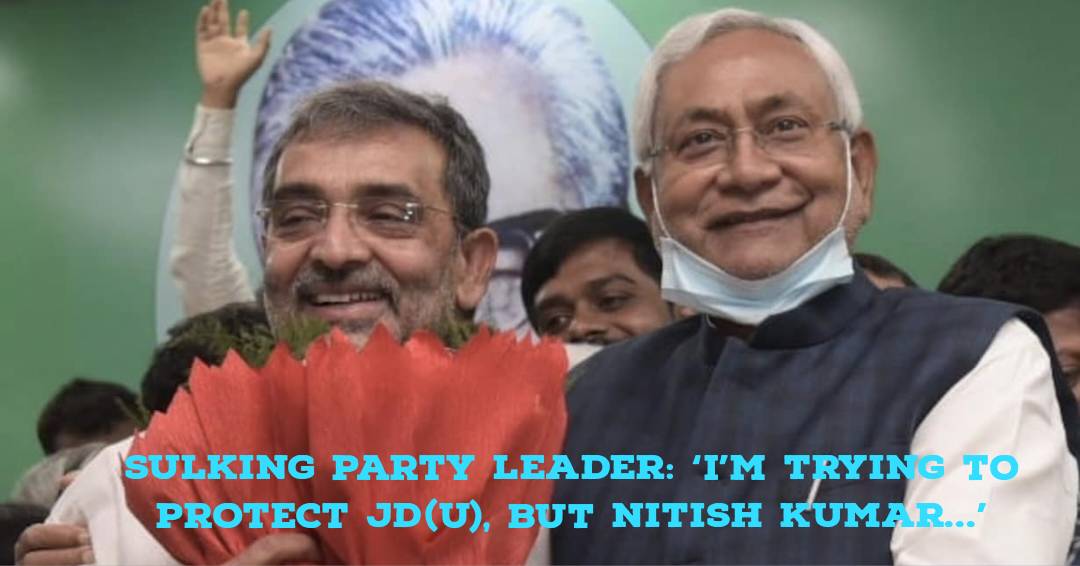 Nitish Kumar, the chief minister of Bihar, came under fire from Janata Dal-United (JD-U) leader Upendra Kushwaha for not giving 'priority' to safeguarding the party.
'I have been working to protect the JD(U) for so long, but CM Nitish Kumar is not paying much attention to this,' the JDU leader said in a statement to ANI. 'That is why I have called a meeting of party workers so that we can find a solution to save this party.'
He also questioned CM Nitish Kumar on his purported 'agreement' with the Rashtriya Janata Dal and his refusal to respond (RJD).
'Why won't Nitish Kumar and those around him confirm whether or not there has been a 'agreement' between JDU and RJD? Nitish Ji either doesn't want to respond to the query or something else has occurred' explained he.
The JDU leader continued to deny 'rumours' that he would join the Bharatiya Janata Party (BJP).
'Those who don't have the answers to my queries are the ones who are creating rumours that I would join the BJP. Why should I sign up for BJP? I would much rather pass away. I only want to keep JD(U) safe' He continued.