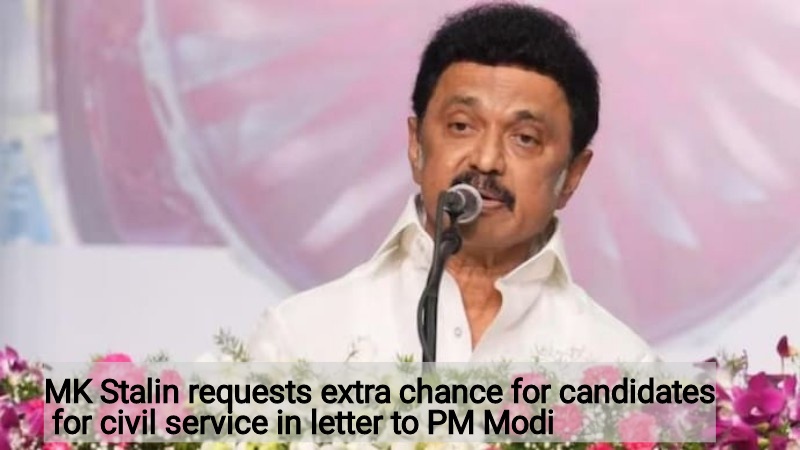 MK Stalin, the chief minister of Tamil Nadu, wrote to Prime Minister Narendra Modi on Tuesday, pleading with him to take into account the civil service candidates' request for an additional exam attempt. The demand relates to applying Regulation 4 of the Indian Administrative Service Regulations, 1955 to provide a corresponding age relaxation to candidates who failed their last attempt due to the Covid-19 pandemic.
'This is a one-time relaxation and it will not cause any monetary burden to the exchequer but at the same time open a huge opportunity to thousands of youth who aspire to join the Civil Service,' CM Stalin said.
The chief minister made note in his letter that the Parliamentary Standing Committee had also suggested 'sympathetically' taking into account the demand of the civil service aspirants.
'More than 150 Members of Parliament across various parties have supported the cause of the aspirants,' he added.
In addition, CM Stalin drew attention to the government order dated 13.09.2021, issued by the Tamil Nadu Human Resources Management Department, which increased the age requirement for applicants to the State Service examinations by two years in order to account for the pandemic's effects.
He added that, as a one-time measure for the Central Armed Police Forces Examinations, 2022, which were held by the Staff Selection Commission, the Union government had also recently granted a relaxation of 3 years beyond the respective prescribed upper age limit for all categories of candidates.