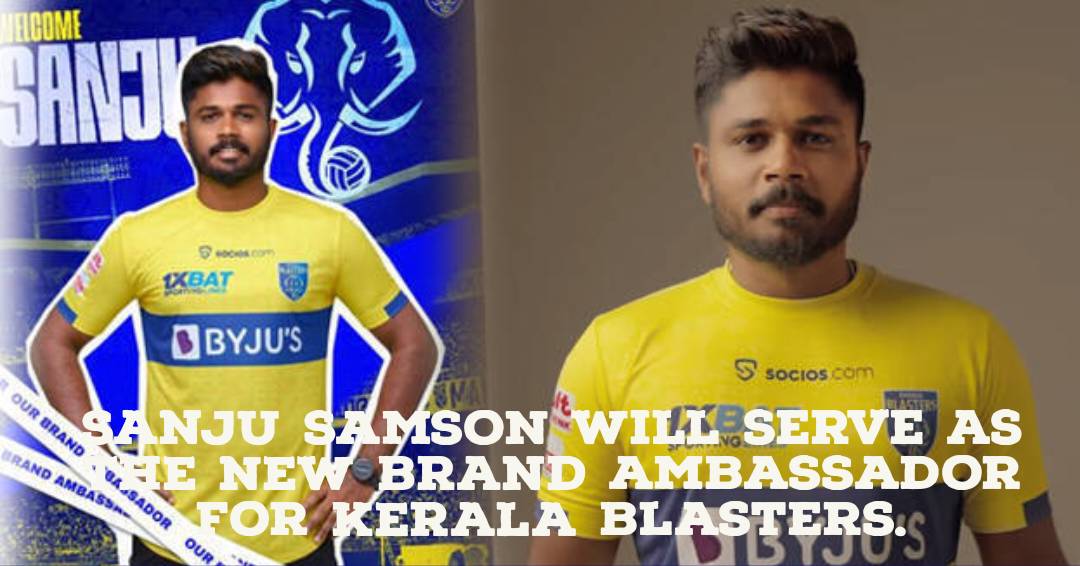 Sanju Samson, an Indian cricketer, has been named the new Brand Ambassador for Kerala Blasters.
The addition of Sanju, one of Kerala's biggest sports stars, is anticipated to energise the Blasters' off-field endeavours, including grassroots and community development as well as fan events.
Kerala Blasters Director Nikhil Bharadwaj remarked, 'Sanju is a national icon, and we are happy to welcome him to the KBFC family.' 'We come together in our shared effort to use sport to encourage millions of people in the state to dream larger. We are excited to collaborate with Sanju in this ambassadorial capacity to promote the team's grassroots and community programmes, as well as fan events, and share his enthusiasm for the team and the sport,' the executive stated.
Sanju, the captain of Rajasthan Royals of the Indian Premier League, expressed his eagerness to work with the Blasters.
'I've always had a huge passion for football. Football has always been a sport that is close to my heart because my father was a professional football player. Being Kerala Blasters FC's brand ambassador is an honour for me. Since the club's founding, a lot has been done to restore football's glory in this state. In the process, they have grown and maintained one of the nation's most devoted fan following. I'm eager to cheer on the squad and witness a game at the Kaloor stadium alongside the crowd. Sports have always had a significant impact on its audience, and I'm excited about my upcoming role as the club's ambassador as we work to expand the sports ecosystem,' Sanju added.
The club declared that it would collaborate with Sanju to advance the game and interact with fans in Kerala. According to a release from the Blasters, 'the collaboration will see a thorough integration into all of the club's grassroots operations, community initiatives, and so much more.'