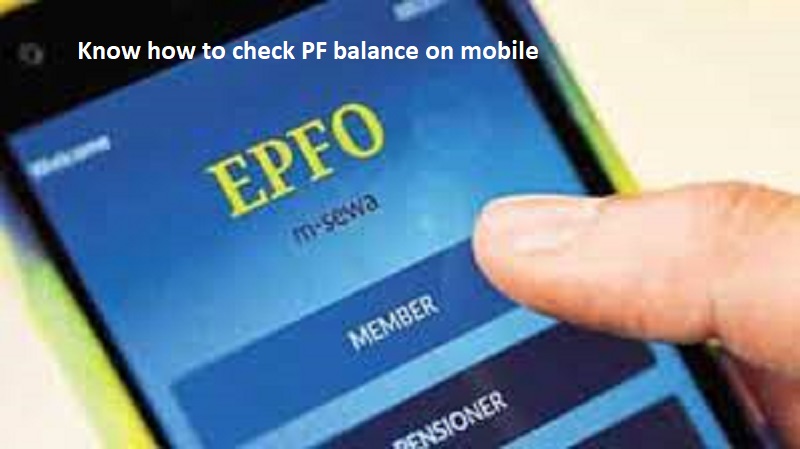 New Delhi: The The Employees' Provident Fund Organisation (EPFO) is anodal agency  that manages provident fund scheme of employees in India. Provident fund provided by the government is one of the largest social security initiatives in India for people engaged in various industries.
EPF Scheme 1952, Pension Scheme 1995 (EPS) and Insurance Scheme 1976 (EDLI) are the three schemes of the government which cover employees under the PF and pension coverage. The current EPF interest rate stands at 8.10%.
All beneficiaries can check their PF balance easily on mobile. There are four simple ways which can be used by the subscribers to know the PF balance online.
Also Read: Reliance Jio expands 5G service to 10 cities across 8 states 
Steps to check PF balance online:
1. SMS: UAN activated members can know their latest PF contribution and balance available with EPFO by sending an SMS at 7738299899 from a registered mobile number. The facility is available in English (default) and Hindi, Punjabi, Guajarati, Marathi, Kannada, Telugu, Tamil, Malayalam and Bengali.
2. Missed Call: Members registered on the UAN portal may get their details available with EPFO by giving a missed call to 9966044425 from their registered mobile number. The call automatically gets disconnected after two rings and there is no cost to the member to avail this service.
3. EPFO Portal: One can  log in into EPFO portal: epfindia.gov.in and check their statement by using their UAN number and password on Member e-Sewa Portal.
4. Umang portal: One can also check their balance by using the EPFO app on Umang platform. One can download Umang App from Google Play, App Store and Windows Store.