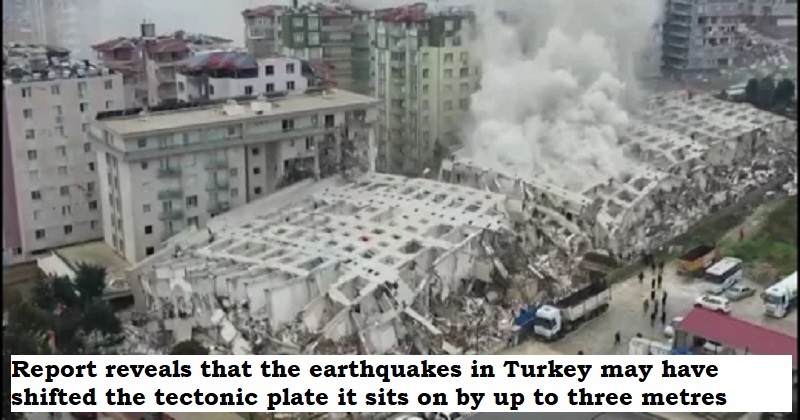 On Monday, strong earthquakes shook Turkey and several areas of Syria, wreaking havoc on both human life and property. The dead toll from the earthquake is currently above 6,000, but it is anticipated to grow.
Unsettling news has emerged that the tectonic plate it rests on may have moved by up to three metres as a result of the earthquakes.
Two powerful earthquakes of magnitude 7.8 and 7.5 rocked Turkey and Syria. The rescue effort was delayed by many aftershocks.
Near the Turkish city of Gaziantep, the epicentre of Monday's earthquake was located at a depth of around 17.9 kilometres. There are almost two million people living in the city.
Later, geologists concluded that the Arabian tectonic plate's northward movement was what produced the earthquake. Turkey is prone to earthquakes as it sits above major faultlines, bordering the Anatolian Plate, Arabian Plate and Eurasian Plate.
According to the meteorologists, about a 225 km stretch of the fault between the Anatolian Plate and the Arabian Plate has been damaged.