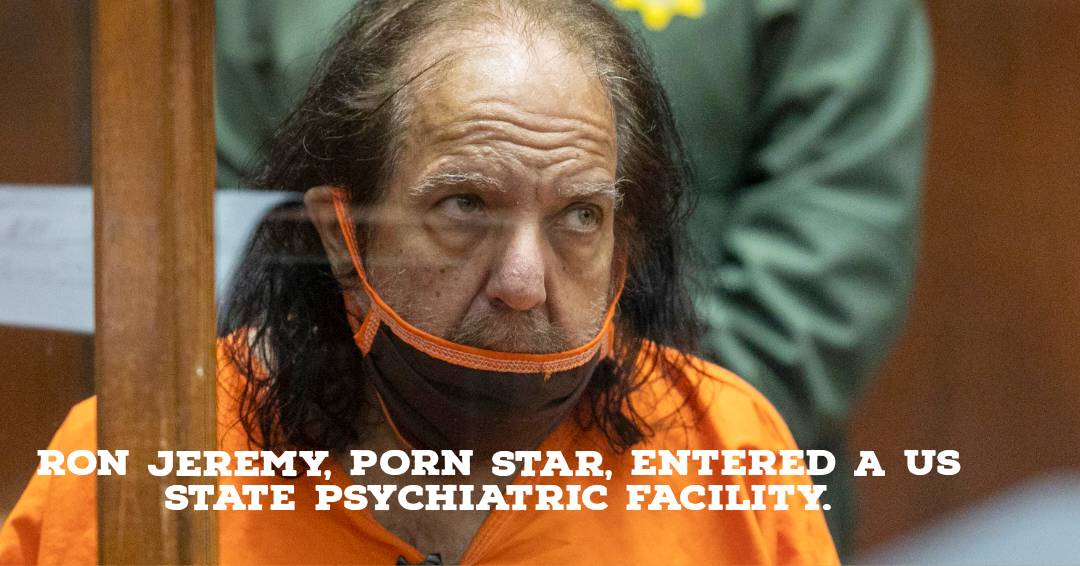 Incompetent to stand trial for rape and other crimes, porn actor Ron Jeremy was admitted to a state mental health facility, informed Los Angeles District Attorney spokesperson on Tuesday.
Greg Risling, a representative for the district attorney's office, stated that Jeremy might be detained for as long as two years. On May 8, a hearing will be held to discuss Jeremy's development.
The 69-year-old was facing 30 counts of rape and other sexual offences resulting from occurrences that happened in the Los Angeles area during a 23-year span. He entered a not-guilty plea.
According to his lawyer, Stuart Goldfarb, Los Angeles Superior Court Judge Ronald S. Harris determined in January that Jeremy lacked the capacity to help in his defence.
A request for comment made on Tuesday did not receive a prompt response from Goldfarb.
With more than 2,000 films since the 1970s, Jeremy was one of the biggest names in the adult film industry.
Ever since his arrest in 2020, the star had been incarcerated.