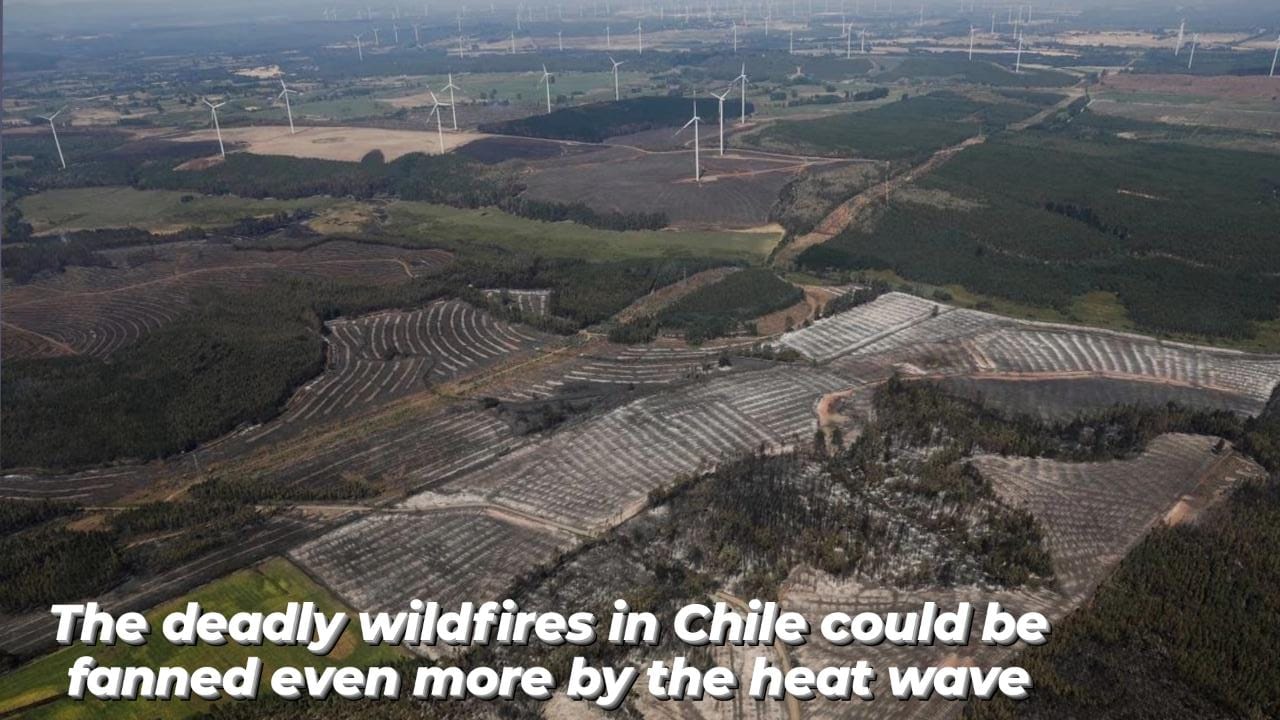 Authorities in Chile issued a 'very complex' situation alert on Tuesday as a new heat wave threatened to stoke the flames of deadly forest fires that have already claimed 24 lives.
This season, fires have destroyed over 293,000 hectares (724,000 acres), and predictions for higher temperatures from Santiago to the southern regions that have been the focus of the flames have prompted worries about the 82 active fires.
174 additional fires have been put out.
The central Maule y uble regions could experience high temperatures through Friday that could exceed 35 degrees Celsius (95 degrees Fahrenheit), 'creating a very complex situation in terms of weather,' according to Manuel Monsalve, deputy interior minister.
Later on Tuesday, Monsalve reported that the government had confirmed that 24 people had perished in the fires, down from the 26 previously reported.