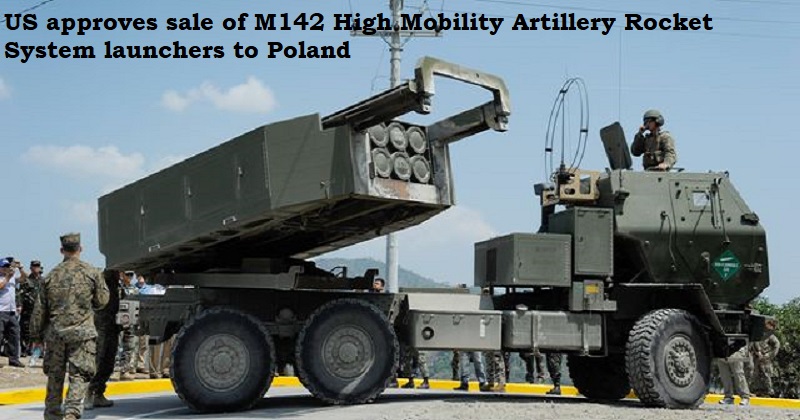 The sale to Poland of M142 High Mobility Artillery Rocket System (HIMARS) launchers and associated hardware for an estimated price of $10 billion was approved by the US State Department. The necessary notification to Congress, which still needs to approve the transaction, was delivered on Tuesday by the Defense Security Cooperation Agency.
Launchers for HIMARS are thought to be essential in Ukraine's fight against Moscow's invasion since they enable long-range precision strikes against the target. These rockets gave Ukraine the ability to be both defensive and offensive in its conflict with Russia.
According to the agency, Poland has asked to purchase the M142 HIMARS launchers as well as additional gear including the M57 Army Tactical Missile System and other Rocket Launch Systems.
US said that this proposed sale will 'support the foreign policy goals and national security objectives of the United States by improving the security of a NATO Ally that is a force for political stability and economic progress in Europe.'
'The proposed sale will improve Poland's military goals of updating capability while further enhancing interoperability with the United States and other allies. Poland intends to use these defense articles and services to modernize its armed forces and expand its capability to strengthen its homeland defense and deter regional threats. Poland will have no difficulty absorbing this equipment into its armed forces,' it added.