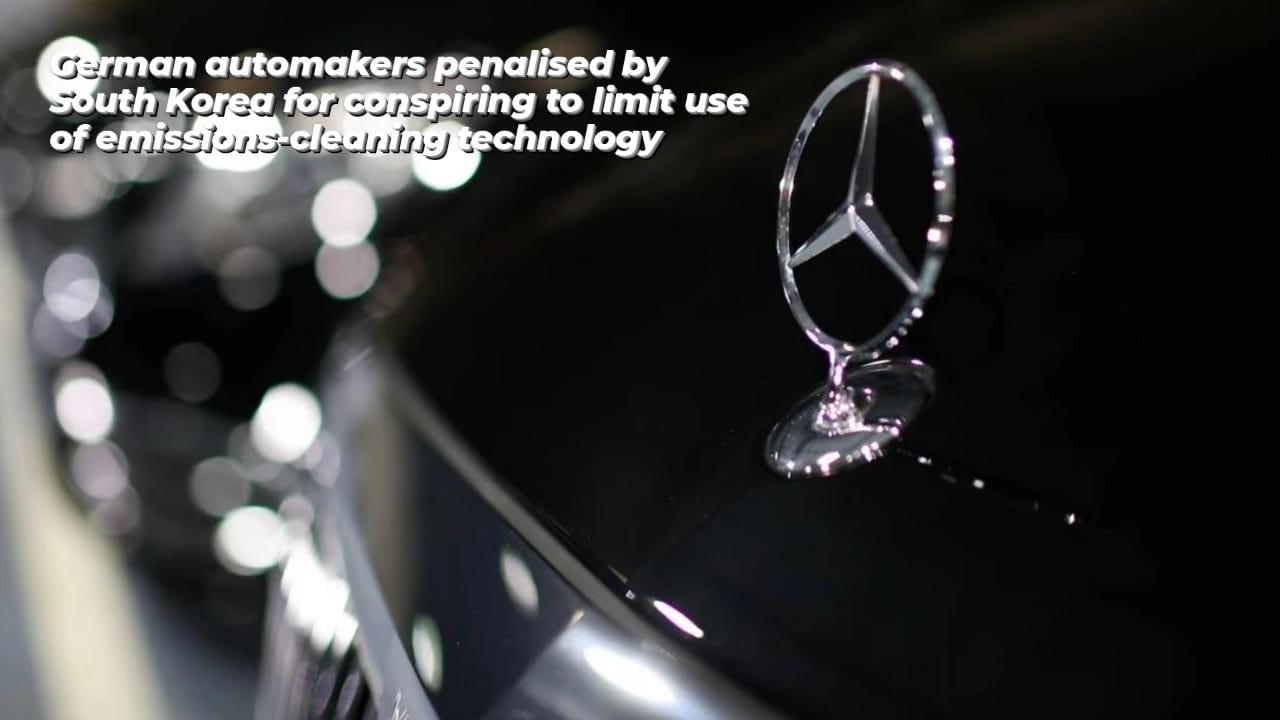 Three German automakers have been fined a total of 42.3 billion won ($33.48 million) by South Korea's antitrust agency for conspiring to limit the use of emissions-cleaning technology in their diesel vehicles.
The Korea Fair Trade Commission (KFTC) declared in a statement that Mercedes-Benz, BMW , Volkswagen, and Audi were involved in collusion that limited consumer choice and lessened competition.
According to the regulator, Mercedes-Benz received a 20.7 billion won fine, BMW received a 15.7 billion won fine, and Audi received a 6 billion won fine. Volkswagen did not receive a fine because it did not generate revenue that was relevant to the issue, it added.
Mercedes-Benz cited the outcome of a related investigation by the European Commission in claiming that the company had fully cooperated with the KFTC and 'will not have to pay any fine.'
A spokesperson for Mercedes-Benz said in a statement that the case 'related to the same set of facts that have been the subject of the European Commission's proceedings and where Mercedes-Benz acted as a leniency applicant and did not have to pay a fine.'