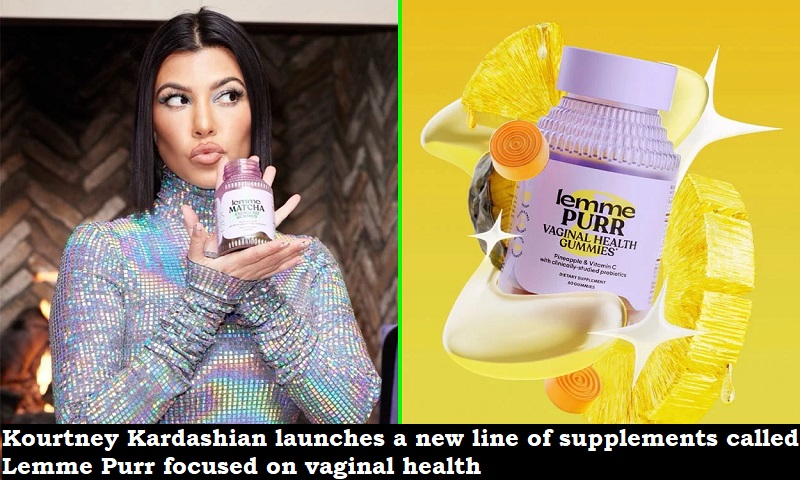 This time, Kourtney Kardashian's new product is all about the genitalia! We are all aware that Kourtney has been concentrating on her wellness and lifestyle site Poosh for the past several years, and as part of that, she has introduced a new line of supplements called Lemme Purr that is this time centred on vaginal health.
The 43-year-old actress recently debuted the product, which she says may enhance your vagina's health, prevent odour, give it freshness, and even give it a taste.
In the video shared on her Instagram account, Kourtney says, 'Your [cat emoji] is going to love this. Meet Lemme Purr, our new vaginal health gummy! Vaginal health is such an essential part of a woman's overall well-being, which is why we are so excited to launch this!'
As per the Lemme website, the product is developed with 'clinically studied probiotics to support its taste, odor, and freshness, complete with pineapple extract for added sweetness.'
However, the product caused quite a stir among the audience. The gummies containing pineapple and vitamin C were labelled as ridiculous and unnecessary.
Dr. Jen Gunter, who is a gynaecologist, was quick to slam Kourtney's new product. Taking to her Instagram, Gunter, who has also written a book titled Vagina Bible, called out the product and labelled it 'misogynist.'