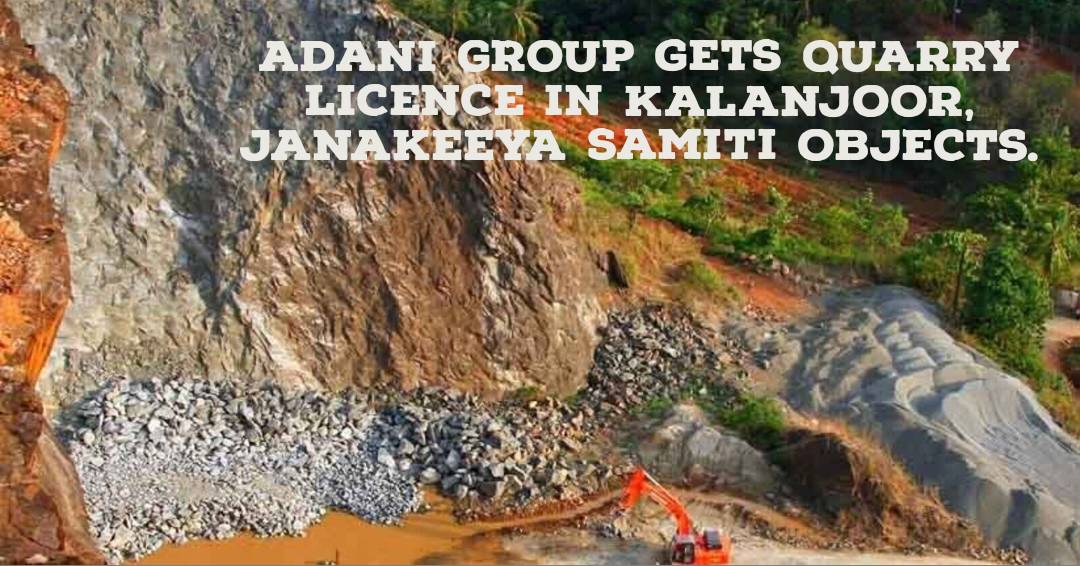 The financially troubled Adani Group has been given permission by the Kalanjoor Grama Panchayat in Kerala's Pathanamthitta district to carry out quarrying in populated areas close to Injappara for the following five years.
The Panchayat authorised the use of 11.5 acres of revenue land for Adani Vizhinjam Port Private Limited's operations.
The locals of Kalanjoor have long protested against the excessive quarrying that has caused numerous environmental problems in the area.
The local Janakeeya Samiti (people's council) has voiced opposition, claiming that the panchayat made the decision to allow the Adani group company to run a quarry on public land without consulting its members.
The conglomerate had previously applied to the High Court for permission to quarry after the panchayat declined their request. The approval was subsequently granted on January 7 by the panchayat.
The local fishing population in Vizhinjam, where the quarried stones are used, is concerned about the port's negative environmental effects.
The Adani Group is currently in the eye of a storm, with several of its entities' stock prices plummeting after US short-seller Hindenburg Research called attention to the group's 'fraudulent' activities. Gautam Adani is the leader of the Adani Group.