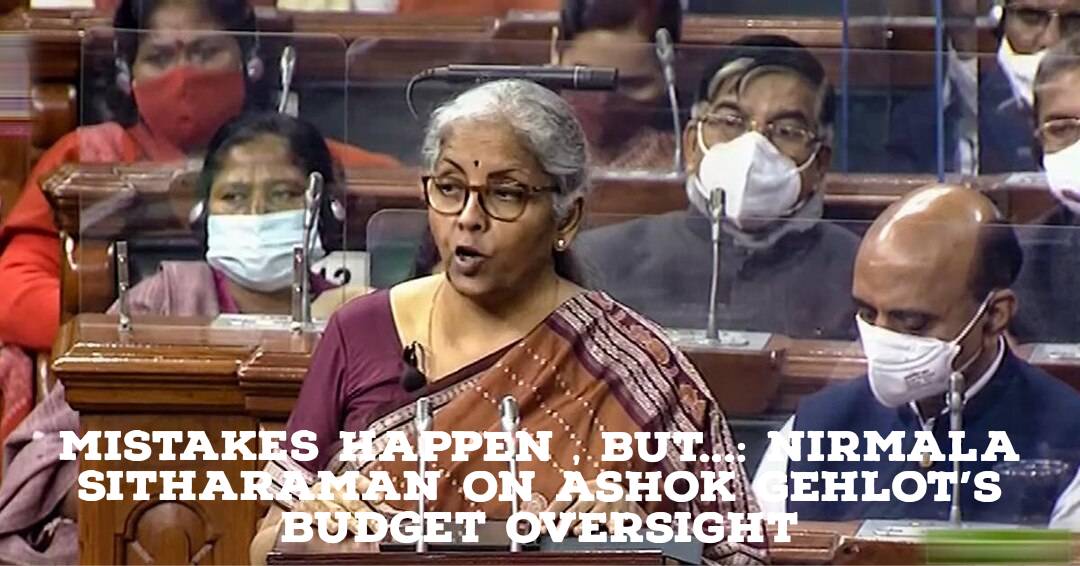 When introducing the state's budget today in the state parliament, Union Finance Minister Nirmala Sitharaman brought up Rajasthan Chief Minister Ashok Gehlot's faux pas, adding she 'prays that no one has to face such a predicament.'
Sitharaman criticised the Congress for making corruption claims against the BJP, which is currently in power at the Centre, saying: 'It is amazing that the Congress is talking about corruption. Even if you (the Congress) use Dettol to wipe your mouth, nothing will change. Today's events in Rajasthan were a major mess. The previous budget was read aloud. Everyone makes mistakes, but I fervently hope that no one ever finds themselves in such a predicament.'
Ashok Gehlot started reading his budget speech this morning and continued for several minutes before realising that he was delivering an old one. Finally, Mahesh Joshi, a minister and his colleague, managed to stop him.
Joshi interrupted Gehlot as he continued to read out outdated urban development plans and schemes that had been implemented the previous year. The chief minister later apologised for the error.
As BJP MLAs barged into the House, the assembly's procedures were interrupted. Gulab Chand Kataria, the leader of the BJP and the leader of the opposition in Rajasthan, questioned whether the budget had been leaked. 'We are unable to submit this budget.' He said.