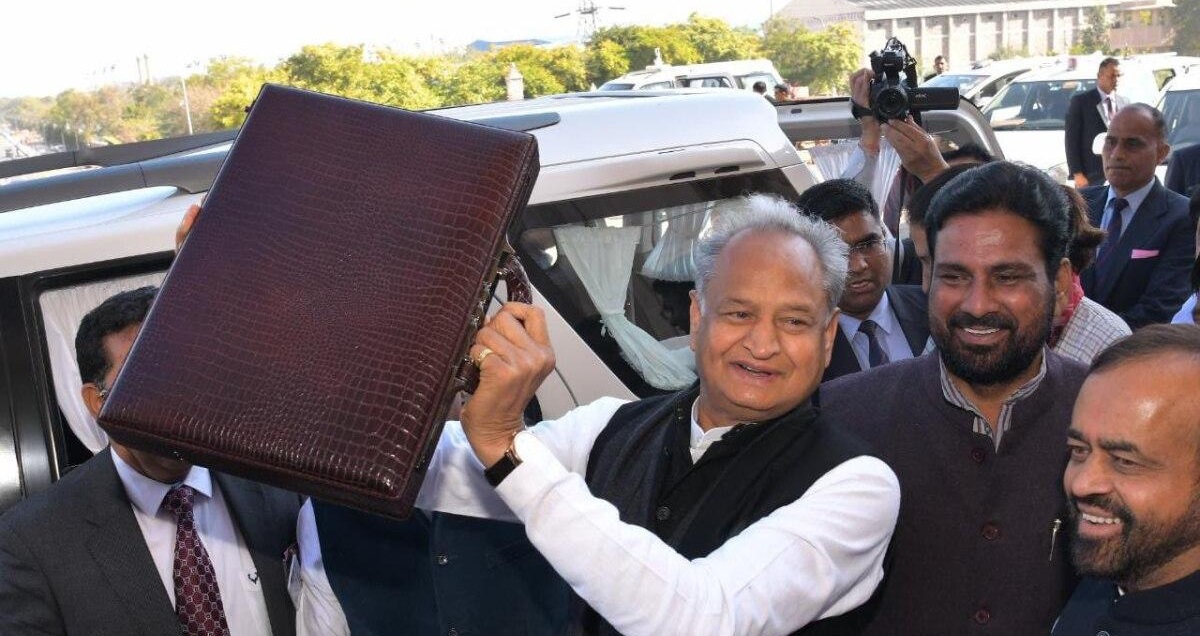 Jaipur: Rajasthan Chief Minister Ashok Gehlot announced an inflation relief package of Rs 19,000 crore in the state's Budget for 2023-24 to provide relief to the masses from rising prices. The package includes free food packets every month to poor families, LPG cylinders for Rs 500 under the Ujjwala Scheme, and free electricity up to 100 units per month to domestic consumers.
Mr Gehlot, who also holds the finance portfolio, announced to increase the coverage amount from Rs 10 lakh to Rs 25 lakh annually per family in his ambitious Chiranjeevi Swasthya Bima Yojana. 'I announce to give free Chief Minister Annapurna food packets every month along with free ration to about one crore families coming under the purview of the National Food Security Act', he said. 'One kilogram pulses, sugar, salt, and one litre edible oil will be made available in this packet. About Rs 3,000 crore will be spent on this', he added.
The Congress leader further said, 'About 76 lakh families included in the BPL and the Pradhan Mantri Ujjwala Yojana will get LPG cylinders for Rs 500 from next year. Rs 1,500 crore will be spent on this'. He said, 'Domestic consumers will be given 100 units of electricity free of cost per month under the Chief Minister's Electricity Free Scheme. This limit was 50 units last year'.
'With this, more than 1.04 crore families out of 1.19 crore in the state will be able to get domestic electricity free of cost. The state will incur a burden of Rs 7,000 crore on this', he added. Ashok Gehlot said the state government aims to provide free electricity to domestic users, consuming 300 units per month in a phased manner. The Chief Minister also announced to increase the accidental insurance coverage from Rs 5 lakh to Rs 10 lakh under the Chiranjeevi scheme.