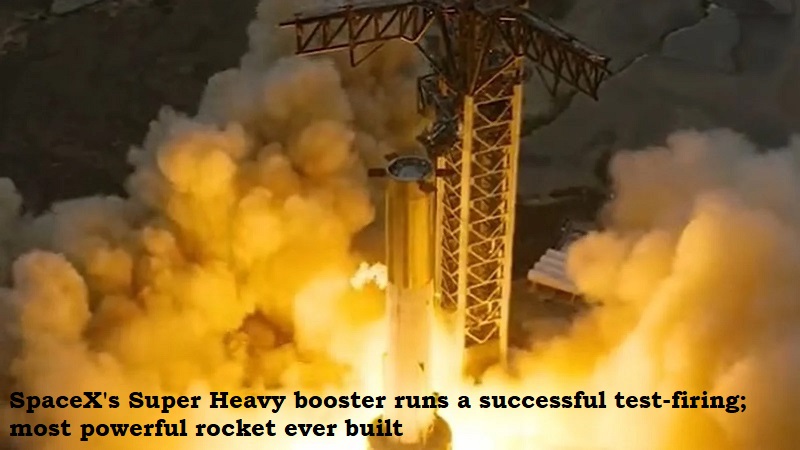 The engines of the most potent rocket ever constructed briefly fired on Thursday as part of a successful test-firing of SpaceX's Super Heavy booster. The booster is one component of the company's Starship rocket system, which is slated to launch astronauts to the Moon and other planets in the near future.
Elon Musk, the CEO of SpaceX, tweeted shortly after the test, which was broadcast live online, in which 31 of the Super Heavy's 33 Raptor rocket engines ignited for approximately 10 seconds in what is known as 'static fire,' at SpaceX's facility in Boca Chica, Texas.
According to a tweet from Musk, 'Team shut off 1 engine right before start & 1 stopped itself, so 31 engines fired overall.' But there are still enough engines to enter orbit.
When it makes its maiden flight, Starship will become the most powerful operational rocket system in history.
The rocket, which is almost as tall as a 23-story building, remained clamped down vertically in place atop a platform adjacent to a launch tower as giant sheets of orange flames erupted from the base of the rocket and clouds of smoke billowed into the air. When put together with its upper-stage Starship spacecraft, the entire vehicle will stand taller than the Statue of Liberty at 3 powerful rocket ever built94 feet (120 meters) high.