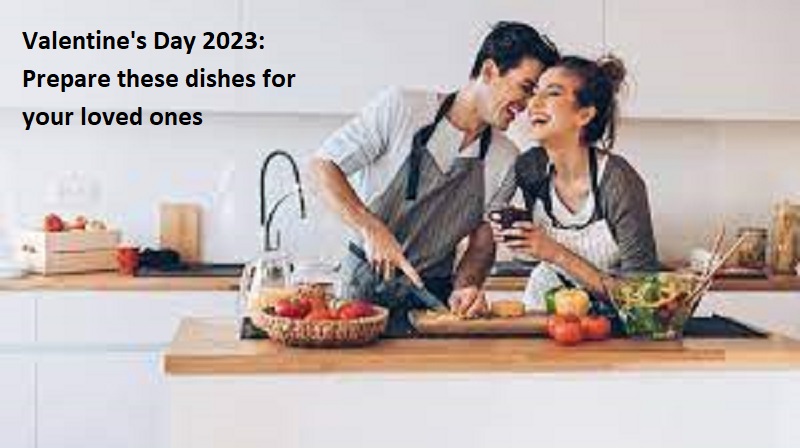 Everyone wants to make their loved ones happy on Valentine's Day.  One can make their loved ones happy by preparing a special meal for them. Here is a list of seven delicious food items that can be prepared at home.
Mexican chicken rice: This one-pot rice dish carries the goodness of chicken which makes it rich in protein as well.
Punjabi-style hariyali chicken: This gravy-rich curry features the goodness of spinach and mint leaves among other homely spices.
 Nihari mutton: This traditional mutton curry is an epic delicacy.
Also Read: Valentine's Day 2023: Recipes of heart-shaped delicacies for your loved ones 
 Ravioli with coconut milk and lemongrass: Ravioli is basically a type of pasta. This delectable preparation features stuffed pasta cooked in a creamy and luscious milk sauce.
 Paneer pizza: This is a health food. The pizza base is made with wheat flour. And paneer is packed with protein.
Chocolate and banana crepes: This popular French delicacy has won the hearts of foodies across the globe.
 Banh Cuon (Vietnamese dumplings): Vietnamese dumplings includes minced pork and black fungus stuffed in wonton wrappers and steamed or boiled.