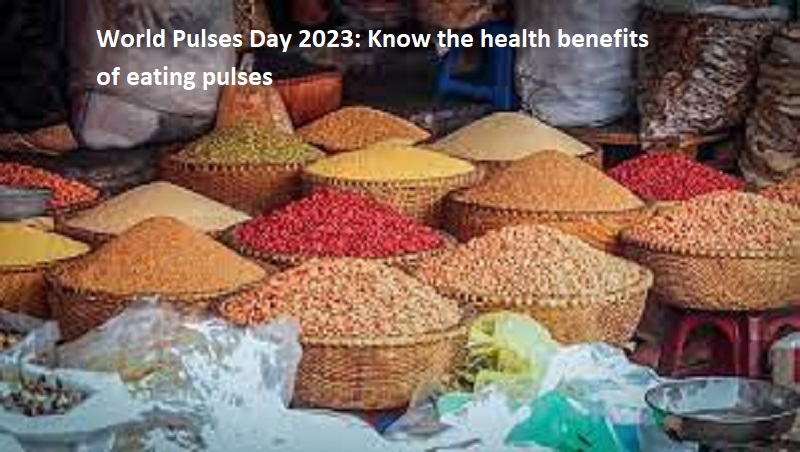 Mumbai: February 10 is celebrated as World Pulses Day. United Nations General Assembly (UNGA) on December 20, 2013 has declared this day as World Pulses Day to glorify the role legumes play in our daily diet. The UNGA also proclaimed 2016 as the International Year of Pulses. The celebration was led by the Food and Agriculture Organisation (FAO) of the United Nations.
Pulses have been part of human's daily diet since time immemorial. Pulses also know as legumes are edible plant seeds that can be cooked in more than one way.Pulses are nutritious and are rich with fibre, protein, vitamins, minerals and antioxidants.
Health benefits of pulses:
1. Wholesome nutrition: Pulses are superfood. They rich with  protein, fibre, healthy fats, antioxidants and various essential vitamins and minerals.
Also Read: Realme launches 10 Pro Coca-Cola Edition in India: Price and specifications 
2. Promote Weight Loss: Pulses helps in reducing weight. It is because of its high protein and fibre content. While fibre helps promote digestion, protein will keep you full for a long, further promoting weight loss.
3. Balance Hemoglobin Level: Pulses are rich source of iron and amino acids, which helps keep up a healthy balance of hemoglobin in our body. This reduces chances of  iron deficiency and anemia.
4. Manages Diabetes: Most varieties of pulses are high in protein and have a low glycemic index, making the food ingredient ideal for people suffering from diabetes.
5. Improve Skin And Hair: Pulses are a good source of antioxidants that help flush out toxins and promote blood and oxygen circulation in the body. This further helps promote hair growth and manage healthy and nourished skin.