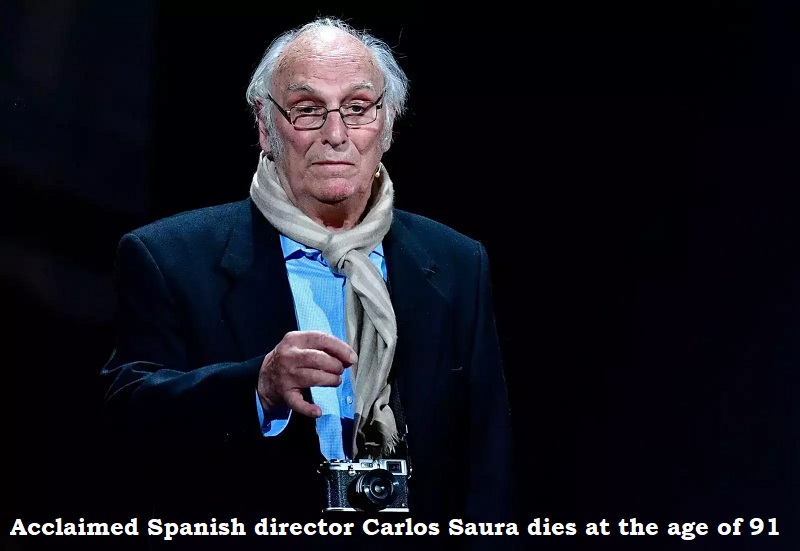 Carlos Saura, a renowned Spanish director who gained international attention in the 1960s for his criticisms of Franco's dictatorship, passed away on Friday at the age of 91, according to the Spanish film academy.
The academy described him as 'one of the most influential filmmakers in the history of Spanish cinema' in a tweet, adding that he passed away today at home at the age of 91, surrounded by his loved ones.
The late Carlos Saura was a key figure in Spanish culture, according to Spanish Prime Minister Pedro Sanchez.
'His brilliance is and will always be a part of our history's cultural legacy…'. The socialist leader continued, 'We bid farewell to the director of imagination, but his cinema endures.'
The Spanish royal family also paid their respects.
'His cinema will never die. Goodbye Carlos Saura,' the Royal Household tweeted, along with a photo showing the filmmaker chatting with the king and queen.
Born on January 4, 1932 in the northeastern town of Huesca, Saura was known for his 'never-ending activity' and 'love for his craft, which continued until the end,' with his latest film hitting Spanish cinemas just a week ago, it said.