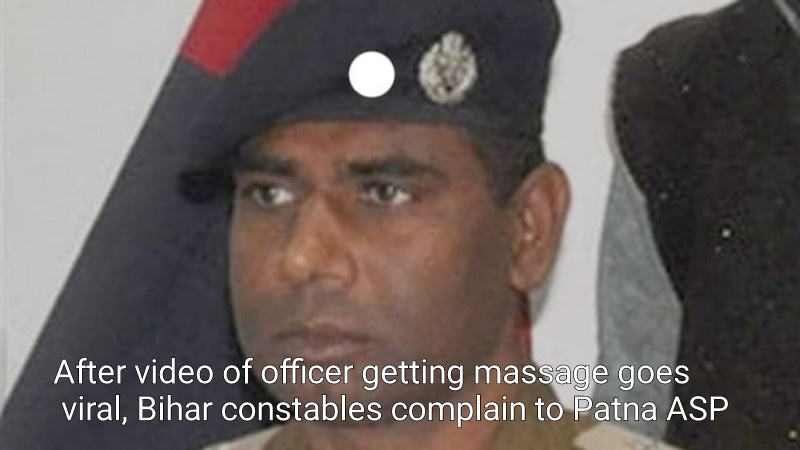 Social media users have been sharing a video of an assistant superintendent of police from Patna, Bihar, receiving a massage from police officers.
Manish Kumar, an ASP at Phulwari Sharif in Patna, has been identified as the person receiving the massage.
In a letter to Patna's senior superintendent of police Manavjit Singh Dhillon, the police constables who are seen giving the ASP a massage have informed him of the incident that happened on August 27 of last year.
Ten of the constables, including four female constables, claimed in the complaint that they were required to report to ASP Manish Kumar from the police lines in order to uphold law and order in Phulwari Sharif. The ASP was given a massage by some of the constables, and Kumar's clothes were washed at his home by others.
The constables claimed that they were also threatened with suspension and physically assaulted if they disobeyed the ASP's instructions.
'We are fed up with the activity of the ASP and many police constables are in depression. Whenever we go to the residence of the ASP, we are scared and think that as if we have done a big mistake by joining the police force,' said the constables in the letter to the SSP.
Gopal Ravidas, a Phulwari Sharif CPI (ML) lawmaker, said: 'The matter is being investigated. When he (Kumar) was posted in Gaya, he allegedly beat up homeguard jawans for not giving him a massage and that case is still going on.'