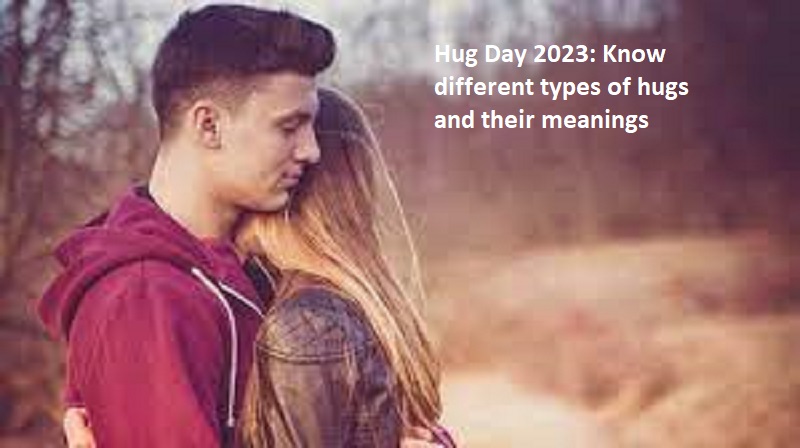 Mumbai: People across the globe celebrate Valentine's Week in February. The seven days of the Valentine's Week include Rose Day, Propose Day, Chocolate Day, Teddy Day, Promise Day, Hug Day, Kiss Day and Valentine's Day. February 12 marks Hug Day where people comfort their loved ones by hugging them.
A research in 2011 had revealed that the frequency of cuddling is a far better indicator of the strength of a relationship than having sex.  'Cuddling provides not just sensual pleasure but also a feeling of comfort, security and companionship, all of which are just as important to a relationship as sex,' says Paula Hall, relationship expert for online dating service Parship.
In 2014, a research team from Carnegie Mellon University (CMU)  had found that greater social support and more frequent hugs protected people from the increased susceptibility to infection associated with being stressed. 'This suggests that being hugged by a trusted person may act as an effective means of conveying support and that increasing the frequency of hugs might be an effective means of reducing the deleterious effects of stress,' says Sheldon Cohen, the Robert E Doherty University professor of psychology at CMU.
Also Read: Hug Day 2023: Follow these 'golden rules of hugging' 
A study published in 2018 in the journal Psychological Research claimed that most people showed an increased preference for right-sided hugs while left-sided hugs occurred more frequently in positive as well as negative situations. 'This is because of the influence of the right hemisphere, which controls the left side of the body and processes both positive and negative emotions,' says  lead author Julian Packheiser from the Ruhr-Universitaet-Bochum in Germany.
As per researchers, a side hug means you are not fully in it and is more common in acquaintances.  But if a close friend or romantic partner gives you a side hug, it signifies quick affection, comfort, encouragement or to give positive energy.
A back hug or hugging from behind is literally saying 'I've got your back'. It is a surprise hug that signifies deep feelings, expresses your strong physical connection in trustworthy and intimate relationships and indicates that the two people are fond of each other.
Waist hug or hugging around the waist is an intimate romantic hug. It means they trust you or they are comfortable together or that the person wants to spend as much time together as possible.
A bear hug aka tight hug means intimacy. In this hug we feel warm. A patting hug, also known as 'bro' or 'buddy' hug, signifies warmth and comfort. This hug is strictly friendly with a few quick pats or rubs before you pull apart but is more of an intimate hug between close friends.
A pickpocket hug is a sweet, romantic hug. It  signifies they trust you and expresses your affectionate feelings for each other along with the security of your relationship.