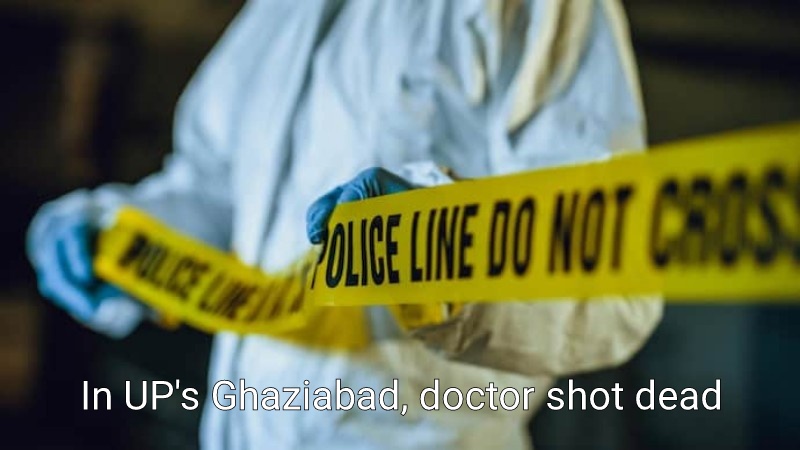 On Saturday, miscreants shot and killed a doctor in Ghaziabad, Uttar Pradesh, in broad daylight. The incident happened while he was attending to patients in his clinic near the Muradnagar police station.
According to the information, some criminals broke into the clinic around 10.30 am and shot Dr. Shamshad, 40, twice. He was taken right away to a hospital, where medical staff pronounced him dead.
After receiving the information, DCP rural Ravi Kumar and ACP Nimish Patil arrived at the location. DCP Ravi Kumar claims that the attackers rode a bike to the clinic, shot Shamshad, and then took off. It is unclear how many attackers there are.
The police have started an investigation into the case.