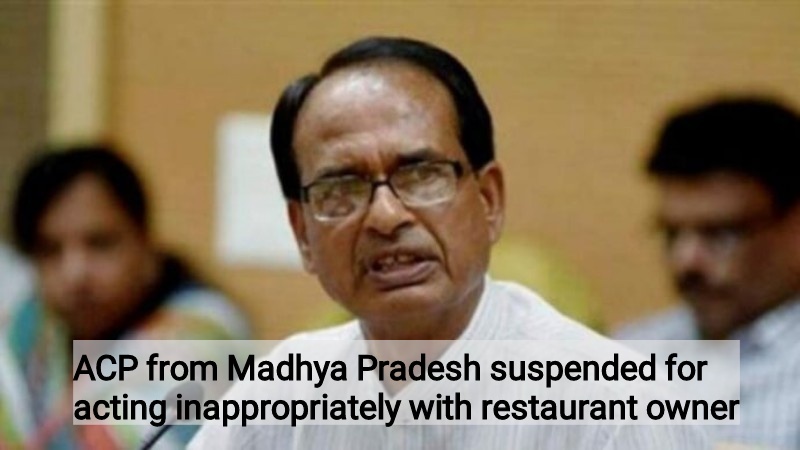 On the orders of Chief Minister Shivraj Singh Chouhan, an assistant commissioner of police (ACP) employed by the traffic division of Madhya Pradesh was suspended for allegedly acting inappropriately towards a restaurant proprietor. On Sunday night, the suspension order was announced.
Parag Khare has been identified as the suspended ACP. Social media users have been sharing a video of ACP Khare acting inappropriately and threatening a restaurant owner.
Shivraj Singh Chouhan, the chief minister, learned about the situation and voiced his displeasure.
The Chief Minister ordered Khare to be suspended after taking note of his behaviour and violations of his official obligations.
According to the decision made on Sunday night, Parag Khare was suspended immediately for allegedly acting inappropriately and abusing his position.